Latest in
---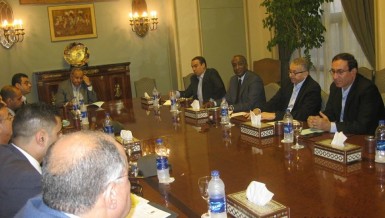 Protocol aims to boost financial inclusion in Egypt
---
Chevrolet maintained its top rank among the highest sellers in first nine months of 2017
---
Vehicle prices on the rise despite lower demand, says BMI Research
---
Expectations of further decline in sales due to increase in interest rate
---
Korean cars in the lead with a total of 43,700 units sold
---
The negative impact of the Egyptian pound's flotation on the automotive sector is not tangible yet, said chairperson of the board of directors at GB Ghabbour Auto, Raouf Ghabbour. He added that the decision reduced the value of Egyptians' reserves in banks by almost 50%. He believes that the main problem is that Egypt's economy …
---
Hyundai is competing against Chevrolet to top the best-sellers list and Nissan comes in third
---
---
Car sales in Europe's power house have increased again in recent months, the German Association of the Automotive Industry has reported. And despite VW's pollution scandal, diesel cars are in high demand.
---
Car sales in the US are on track to shatter last year's record of 17.5 million units shifted to customers. But German carmaker VW continues to feel the impact of its scandal over its emissions-cheating software.
---
Passenger cars sales drop 38%, busses 24.3%, and trucks by 18.4%
---
Chevrolet tops market sales in 10 months with 52,800 cars
---
Chevrolet tops car sales with 47,200 units sold
209,000 cars sold worth of EGP 24bn over nine months
---
Private cars acquired about 69% of the market with total sales of 13,400 cars, compared to 18,500 during the corresponding period of the preceding year, a decline of 6%.
---
---
Chevrolet acquires 23% of market, Verna is most sold passenger car
---
The car's engine has 4 cylinders with 1400 cc, generating energy of duplicate 107HP with automatic transmission. It includes features like a fingerprint key, centre lock, and more.
---
End of Section