Latest in Tag:

Chile

Highlight
Latest in Tag:

Chile
---
Minister of Foreign Affairs Sameh Shoukry, and the speaker of the Egyptian House of Representative, Ali Abdel Aal, attended the meeting.
---
Bilateral trade exchange to increase by 20% per year, says former Chilean ambassador
---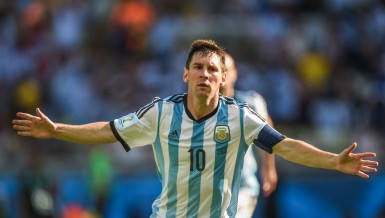 Argentina's Lionel Messi missed the first penalty, upsetting the team's fans. The player subsequently expressed his desire to retire from international football
---
The South American country introduced one of the strictest food labeling laws in the world and the chocolate egg landed on the chopping block. Chile isn't the only country where the kid-targeted candy is prohibited.
---
South American champions Chile beat Colombia 2-0 and move a step closer to securing back-to-back Copa America victories. But in the final, the holders will meet a stern test in Argentina and Lionel Messi.
---
Samra reaches South Pole bringing him one step closer to completing "Adventurers Grand Slam"
---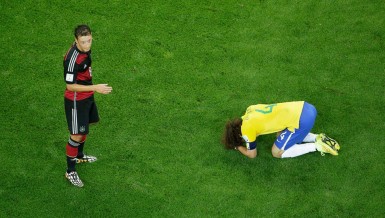 Omar Samra will attempt "Adventurers Grand Slam", a challenge involving climbing seven summits and skiing the North and South Poles
---
---
The round of 16 has been played out and it did not disappoint, five out of eight ties went to extra time
---
The first week of the World Cup has produced some fantastic football; Daily News Egypt gives you a roundup of the best moments
---
National team looking for redemption after Saturday's defeat in friendly against Chile
---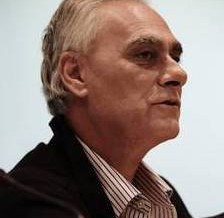 By James M. Dorsey If Israeli football pitches are any indication, Israeli attitudes towards Palestinians do not bode well for US Secretary of State John Kerry's Middle East peace efforts. The story echoing from the pitches is one of racism, racial superiority, bigotry, double standards and little sincere effort to address a key issue that …
---
Matthei recognized the win by Bachelet who would take office March 11 to succeed conservative billionaire President Sebastian Pinera.
---
By Fadi Elhusseini Genuine democracy requires practice and partnership, and cannot be realised aloof from people. Mobilising crowds to replace the ballot box is very dangerous as the lust for power and authority can be cast in popular demands, and gain proforma legitimacy. In order to put forward a truthful analysis, one should call a …
---
---
"Skaf made a mobile phone call to her son, to tell him her identity card had been taken from her by members of the security forces at a checkpoint,"
---
End of Section