Latest in
---
We have about 40 million vapers worldwide
---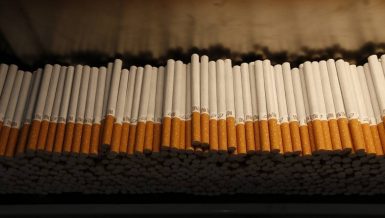 Prices of the company's products to increase by EGP 1 after the approval of new tax, says Fouad
---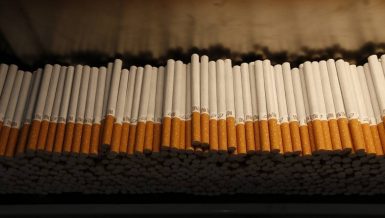 Company started exporting molasses tobacco to UAE, Bahrain, Oman
---
Cleopatra (soft pack) tops list with total sales of 120m cigarettes daily, while Cleopatra Box (hard pack) sell 60m cigarettes daily
---
Cigarette maker aims to pay EGP 57.5bn in taxes, compared to EGP 49.7bn in FY 2017/2018
---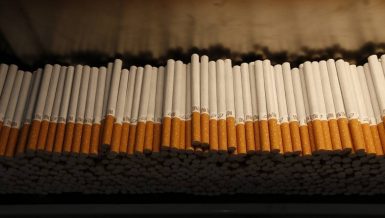 The company expects to generate EGP 50m monthly after applying VAT
---
The government says the company raised the prices on its own accord without any intervention
---
---
We have submitted a proposal to increase the tax on imported hookah tobacco by 175% next fiscal year, says Imbaby
---
Goods and services tax constitutes 46.5% of total tax revenues
---
India's top court has ruled that tobacco companies must display larger health warnings on cigarette packs, giving a boost to the government's latest move to reduce smoking and curb tobacco-related illnesses. DW examines.
---
Greater Cairo Tobacco Association demanded President Al-Sisi holds Finance Minister accountable for failed financial policies
---
Tensions prevail in cigarette market, traders exploit the situation to raise prices, according to CTA head in Cairo, Giza
---
In his interview with Daily News Egypt, El-Gendy discusses the obstacles he faced to publish his first novels, revealing the other side of his mysterious personality and the sources of the ideas of his remarkable novels.
---
---
---
End of Section