Latest in Tag:

CIT Minister

Highlight
Latest in Tag:

CIT Minister
---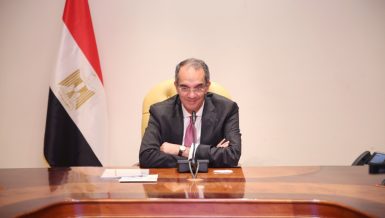 The meeting included discussions on cooperation opportunities and strengthening partnerships between the two countries in the field of digital technologies. It also looked into the development of the information technology (IT) market in Egypt and Denmark.
---
The meeting, which took place at the ministry's headquarters in Cairo's Smart Village, dealt with the impact of the initiative on their career path. It also looked at the participants' ability to access independent work opportunities on global freelance work platforms.
---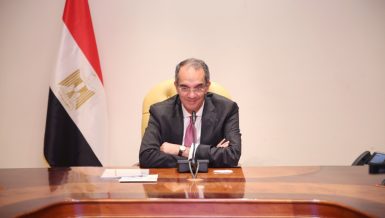 Young founders of startups review their entrepreneurial experiences in various CIT disciplines
---
Talaat pointed out that an ambitious programme for capacity-building has been launched with the aim of providing knowledge of artificial intelligence to all segments of society. As part of this, a comprehensive programme will be launched to educate all government employees on the uses of AI, to make government operations more efficient and transparent.
---
"Digital Egypt" to be completed in two years, with over EGP 7bn in investments, to fibre optically connect over 33,000 government buildings, says Talaat
---
Communications, Information Technology Ministry to offer four digital services packages after piloting package in Port Said
---
Farouk will look to develop post authority as major provider of government services in Egypt
---
---
During the meeting, Talaat praised the existing cooperation between the CIT and GAFI, which resulted in the achievement of many development projects in GAFI through the mechanisation of business and services in the framework of digital transformation projects.
---
End of Section