Latest in Tag:

Citadel Capital

Highlight
Latest in Tag:

Citadel Capital
---
Egyptians controlled 83.96% of the value traded during the quarter, EGX report noted
---
Company expected to announce details on new exit before the end of 2014, according to co-founder and managing director
---
Qalaa Holdings sells Sphinx Glass in line with its framework to abandon "non-core" projects
---
The firm said in January it expects to make asset purchases with a value of EGP 132m, in addition to EGP 2.928bn purchases made earlier this year
---
The company who made the purchase offer remains unidentified.
---
Investment company sells its stake in the Sharia-compliant bank to Islamic Solidarity Bank of Sudan for $22m
---
The company marks a 1.9% year on year increase in revenues
---
---
Reuters – Egyptian private equity firm Citadel Capital said on Sunday it had completed an EGP 3.7bn ($530m) programme of buying additional stakes in its subsidiaries. The purchases are part of Citadel's transformation into an investment company that will hold majority stakes in subsidiaries in five core industries: energy, transportation, agrifoods, mining and cement, the …
---
New transportation service to start in two weeks, expected to save between three to five hours
---
Citadel Capital aiming to transform from a hybrid private equity firm to an investment company, says the company
---
Company cites economic impact following 30 June protests
---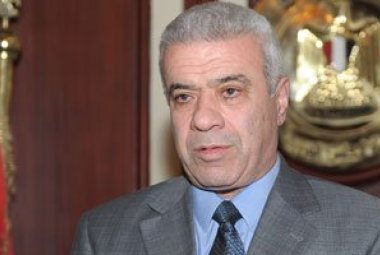 Minister of electricity and energy: Dairut factory will be the first of its kind in Egypt to operate on a BOO scheme
---
Citadel Capital's website reported in June that the firm has $9.5 billion invested in 15 different industries across 15 countries.
---
---
By Ulf Laessing / Reuters JUBA: A unit of Egyptian private equity firm Citadel Capital plans to cultivate up to 40,000 acres of farmland in South Sudan to sell staple foods such as maize in the newly-independent nation, an executive said on Tuesday. South Sudan seceded from Sudan in July under a peace agreement that ended …
---
CAIRO: Sea Dragon, a Calgary-based energy company, is revisiting the terms of the share purchase agreement for National Petroleum Company Egypt Limited (NPC Egypt), a wholly owned portfolio company of regional private equity firm Citadel Capital. Sea Dragon cited "the uncertain global economic situation and continued volatility in the global capital markets" as underpinning …
---
End of Section