Latest in Tag:

clean energy

Highlight
Latest in Tag:

clean energy
---
Renewable energy sector will account for 84% of labour market by 2050
---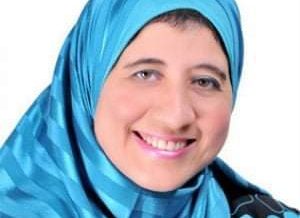 These discussions would take place on a scientific basis to search for solutions that are suitable for implementation, and which open the way for a decade of opportunities for cooperation and partnerships in various fields.
---
Egypt's Minister of Trade and Industry Nevine Gamea has revealed that 20,000 citizens registered their data, during the recent Go Green Exhibition, to benefit from the government's Car Replacement initiative. Gamea said that the initiative aims to convert and replace vehicles to run on clean energy and natural gas. Of the registrants, more than 10,000 …
---
Egypt's first "Go Green Exhibition", highlighting the conversion of vehicles to clean energy and replacement technologies, will kick off on Monday at the Egypt International Exhibition Center (EIEC).
---
The Bank has provided more than €50bn for energy investment worldwide over the last 5 years
---
Exploding interest in solar energy in MENA region in last 5 years; it became competitive, says Parets
---
Investment up 3% from 2016, second highest annual figure ever
---
---
The German government has agreed on a new reform of electricity markets. It's likely to slow down the transition to a clean energy future, removing wind from the sails of the German Energiewende. Critics are appalled.
---
Canadian-US Sky Power will carry out the project, government commits to facilitating their work in Egypt, said cabinet spokesman
---
Apple has said it wants to build more solar projects in China to reduce the carbon footprint of its suppliers, many of whom have been criticized for polluting the environment as demand for iPhones and iPads surges. Apple is taking steps to green its supply chain in China, saying it would work with its suppliers …
---
A new protocol aims at helping touristic facilities adopt green energy practices
---
Titan Cement Company suggests coal as alternative energy source
---
By Glenn Chapman / AFP SAN FRANCISCO: Amazon, Apple and Twitter were graded poorly Tuesday in a Greenpeace study of technology titans' use of clean energy to power the mushrooming Internet cloud, but Facebook, Google and Yahoo! won praise. The environmental charity's "How Clean is your Cloud?" report, billed as a rallying cry instead of …
---
---
End of Section