Latest in
---
100Copies hosts electronic and oud semi-improvisation concert
---
Last Sunday, Egyptian singer and oud player Aida El Sayoubi gave her first concert in Cairo since she retired.
---
UNHCR sheds light on Syrian refugees in Egypt through fundraising concert
---
No help from the police in stopping harassment on the Nile Corniche and lack of security leads to gang harassment at Mounir concert
---
The band has recorded a debut album, Ya Amar which is due in March or April
---
Tourism enhancement concert stirs controversy
---
Egyptian artists celebrate Christmas at the Cairo Opera House
---
---
Musicians and activists respond to cancelled concert
---
Though a charismatic performer is never a bad thing, the downside is that sometimes the music can suffer depending on the members' ability to engage rather than merely perform. With Like Jelly, however, it is nearly always a hit, and their music had their audience laughing out loud.
---
At the end of the gig I was no longer wondering how to classify her music – it sat comfortably in the sphere of intelligent, inventive collaborative artistic pop.
---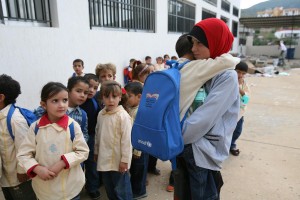 Tawasol for Developing Establ Antar is an nongovernmental organization (NGO) which works with children who have dropped out of school. The NGO says it provides around 140 primary school children with a chance to continue education and teaches them sports.
---
Their repertoire has expanded from simple songs of love and nature to accommodate the terrible sorrow experienced by most Nubians, songs of nostalgia and songs that evoke memories of their past lives.
---
The concert was good fun, the quality of the singing and performance was good and overall it was a nice way to spend a sultry Friday evening in town.
---
---
End of Section