Latest in Tag:

drive

Highlight
Latest in Tag:

drive
---
Drive, Ghabbour Auto's (GB Auto) consumer finance and factoring subsidiary, has completed its second securitised bond offering, amounting to EGP 892m.
---
Saudi females were allowed to drive starting from Sunday for the first time in their country's history, after a ban on women driving imposed long ago was finally lifted. The historic event, announced in September, is part of far-reaching reforms decided by Crown Prince Mohamed bin Salman to modernise the conservative kingdom. Saudi Arabia was …
---
A royal decree issued on Tuesday promising to give women their right to drive came amid a series of gradual steps undertaken by Saudi Arabia in the recent phase, as the historic decision comes a couple of days after opening sports stadium to women for the first time, taking part in the kingdom's national day …
---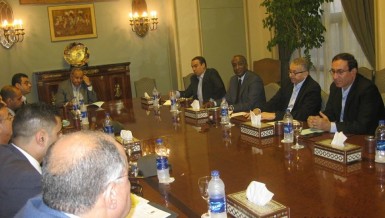 Mishwar Company launched its first training courses, to teach women driving cars, last week, within an initiative launched by the company last month under the name "Women Can Drive". It aims to provide driving lessons for women and give them the chance to join the company's Eve Department, which offers transportation services by female drivers. …
---
Two gunmen on a motorcycle opened fire on the policemen, who were guarding the HSBC and Union National Bank branches in Sphinx square in Mohandesin, Giza.
---
A policeman was killed and another injured in a drive by shooting in Giza Saturday morning, according to state news agency MENA. The attackers escaped. Two gunmen on a motorcycle attacked and opened fire on policemen guarding HSBC and Union National banks branched in Sphinx square in Mohandesin, Giza. The attacks resulted in the killing …
---
Driver allegedly ran over five female protesters before being attacked
---
---
One of the videos uploaded to YouTube shows a woman cloaked in black and wearing dark sunglasses driving a car in an area of the Saudi capital, apparently without being stopped.
---
End of Section