Latest in Tag:

driving

Highlight
Latest in Tag:

driving
---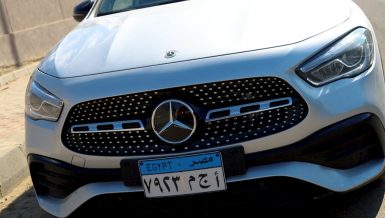 The cabin of the Mercedes GLA is smooth and comfortable to use, providing a touchscreen dashboard with an MBUX system that can be controlled either through a touch on the screen or through the steering wheel buttons.
---
Hundreds of thousands of jobs open to women, but they cannot afford to hire drivers to take them to work, says Kinias
---
Southern Germany's automotive capital will become the second major city in Germany to impose a partial diesel driving ban. It is another blow to diesel makers and owners after the turmoil of Dieselgate.From the beginning of 2019, older diesels will no longer be allowed in select parts of central Stuttgart, according to new rules announced …
---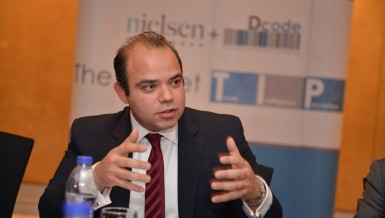 Lifting ban on women driving will increase number of women looking for jobs, boosting size of workforce, overall incomes
---
Bill introduces jail sentence up to five years, $80,000 fine 
---
36% of drivers suffer from headaches if they do not get their favourite drink
---
Kia, BMW, and Toyota are the most prominent signs announced
---
---
A new report says the UN's incremental approach to reducing emissions is all wrong. The effort needs to come on strong early – and lessons can be learned from the evolution of computing.When world leaders reached the landmark Paris agreement in December 2015, it was hailed as a monumental step forward in the fight against …
---
Ministry finances numerous training centres and programmes with EGP 30m to EGP 40m.
---
Defendants were arrested for defying Saudi Arabia's ban on women driving
---
AFP- Human Rights Watch welcomed Saturday a recommendation by Saudi Arabia's consultative Shura Council to lift the ban on sports in girls' state schools. On Tuesday, the council recommended that the longstanding ban, relaxed in private schools last year, be ended altogether, state media in the ultra-conservative Muslim kingdom reported. It is now up to …
---
Activists have called on social networks for Saudi women to go behind the wheel on Saturday, in a campaign in the world's only country that bans women from driving
---
"Many women are enthusiastic about learning to drive, or to teach other" women how to drive, she said, as many Saudi women have obtained abroad the driving licences they are denied in their homeland.
---
---
The new company combines two services to enable you to manoeuvre your way through Cairo's traffic
---
End of Section