Latest in
---
During a press conference on Tuesday, Liao noted that China and Egypt have worked together in the fight against the novel coronavirus (COVID-19) pandemic.
---
Egypt participated on Tuesday, for the first time, in sessions of the Indonesian-African Forum held in Bali two days. The forum offered a platform to boost cooperation between Indonesia and Africa, as delegations of government officials and entrepreneurs of 53 African countries attended. This comes in the context of the exchange of experiences among the …
---
Plans to establish an Egyptian-Polish Chamber of Commerce to promote bilateral trade
---
Jinping invited Al-Sisi to participate in the G20 summit in September
---
Commenting on domestic developments can cause more frictions than positives, says Mushtaq Ali Shah
---
Egypt's President Abdel Fattah Al-Sisi met on Monday with his Singaporean counterpart, Tony Tan, and Prime Minister Lee Hsien Loong, and invited them to visit Egypt. Al-Sisi also discussed with Lee cooperation in the energy, water, technical education, investment and maritime ports sectors. During his meeting with Singaporean businessmen, Al-Sisi said that his visit expresses …
---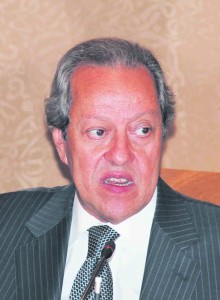 Agreement signed to promote Saudi investment in Egyptian markets and increase economic cooperation between both countries.
---
---
End of Section