Latest in Tag:

EgyptERA

Highlight
Latest in Tag:

EgyptERA
---
Companies demand review of decision controls, submit proposals for continuation of projects
---
Misr Italia Company for Tourism Development was given a period of two months to complete the documents required for the annual licence renewal for fiscal year (FY) 2019/2020.
---
Approval includes company's full commitment to regulations specified in annually-renewed licence
---
EgyptERA has extended the power generation licence of Midor Electric Company (MIDELEC) for a year. It has also renewed power distribution licences of Madinaty Electromechanical Energy and Tropi 2 for Tourism Development.
---
Applicants should fill new connection form and submit it to the eligible distribution company with the required documents attached.
---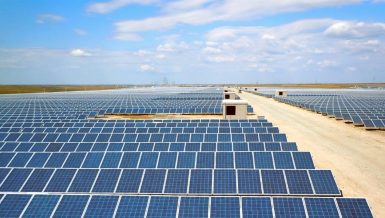 Agency seeks to provide more advanced mechanism for implementing renewable energy projects, says chairperson
---
Programme involves redistributing workers to companies, increasing private sector participation
---
---
Estimated consumption is 3,500 kWh per month for single towers, 6,500 for shared towers
---
Fees reach 3.26 piasters per kw/h on ultra-high voltage, 8.43 piasters for high voltage, 10.83 piasters for medium voltage
---
Prime Minister Mostafa Madbouly issued a decree to restructure the board of directors of the Egyptian Electric Utility and Consumer Protection Regulatory Agency (EgyptERA). Daily News Egypt obtained a copy of the decree which includes the new formation of the board of directors that will last for three years under the chairpersonship of the Minister …
---
All consumption segments to see increases in prices at variable rates by next July: sources
---
Applying companies include FAS Energy, Madkour EPC, Soltage
---
End of Section