Latest in Tag:

egyptian cinema

Highlight
Latest in Tag:

egyptian cinema
---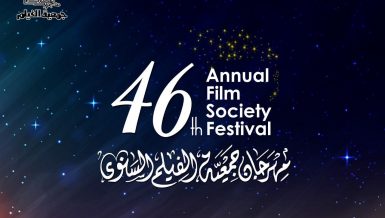 Minister of Culture Inas Abdel Dayem supports the festival as one of the oldest, as it started in 1960.
---
"It is not only about finding a proper photograph, but also matching the pose, composition, and scale," says artist
---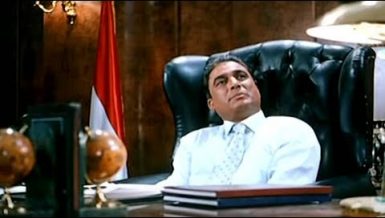 Two weeks ago, I wrote about an intimate human relationship coincidently formed between a hero who is imperfect and a victim who is misrepresented and unrepresented in Atef El-Tayeb's Against the Government (1992). As a follow-up in this week's article, I would like to refer to another film that holds an unstable relation between a …
---
Mawlana is directed by Magdy Ahmed Ali
---
Al-Beida Wal-Hagar was directed by Ali Abdel Khaleq
---
El-Keif was directed by Ali Abdel Khaleq
---
El-Aar was directed by Ali Abdel Khaleq
---
---
Prominent director Mohamed Khan passed away at the age of 73 in Al-Andalus hospital in Cairo during the early hours of Tuesday. His funeral will be held at noon on Tuesday, followed by the burial ceremony. Khan was a leading figure of the 1980s realist wave of filmmaking in Egypt, marking a significant period in …
---
Hepta (The Last Lecture) was probably the most anticipated Egyptian movie of the year, which comes as no surprise as it is based on the massively successful, best-selling novel of the same title. The novel received polarising reviews, which ranged from being called a masterpiece of modern Egyptian romantic fiction to a piece of overly …
---
In an article titled "Happy New Year", I said that 2015 was a bright year for Egyptian cinema and that I was confident that 2016 would continue to be a success. Since the beginning of 2016, there have been signs that a different type of filmmaker is entering the arena.  News broke out during the last …
---
The beloved actor was diagnosed with deficiencies in his circulatory system that led to problems in the arteries of the legs, as well as problems in his lungs and breathing.
---
Director Ahmed Khaled reflects on filmmaking and post-revolutionary bureaucracy on Egyptian cinema scene
---
By Joseph Fahim Apart from Heliopolis, my beloved district that has been the subject of various recent films, no other neighborhood in Cairo is as diverse, complex and utterly fascinating as Downtown. Once the most affluent, most beautiful locality in Egypt, the face of Downtown, like most of the country, has radically changed over time; reflecting …
---
---
By AFP LUXOR: Egyptian filmmakers and critics denounced the authorities on Monday for blocking the screening of a "taboo" film about a love story between a Christian woman and a Muslim man. "We denounce the fact that censorship authorities have prevented the screening of Hesham Issawi's 'Cairo Exit' at the Luxor African Film Festival," dozens …
---
By Joseph Fahim The smothering injustices, poverty, frustration and despair that transformed the large January 25 protest into a revolution are embedded in every frame of Emad Ernest's "Leather Chairs," a documentary which premiered on Saturday at the Cairo Opera House's Artistic Creativity Center. Conceived a few months before the Jan. 25 protests, Ernest's 11th short …
---
End of Section