Latest in
---
The start of a new decade carries hope for further women's empowerment. A new year has just started, bringing women in Egypt new hopes for ending violence against them, improving their conditions. Daily News Egypt dug into the major events that scheduled to take place in Egypt in 2020.
---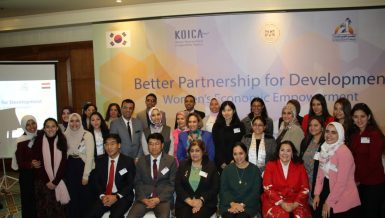 KOICA hopes to contribute to women development in Egypt, says Moon
---
The festival is a one of the initiatives from the group of Egyptian Single Mothers, that was founded by Nermin Abou Salem, with a membership reaching 65,000 females.
---
Fathi Al-Muzayen, chairperson of Halaet Wasl's board of trustees said the conference comes out of the foundation's strong belief in the pivotal role played by Egyptian women in public life, and their great gains after the 30 June Revolution.
---
During the Arab International Women's Forum on Tuesday, Al-Saeed said the Egyptian government is always keen to direct 50% of finance activities to women.
---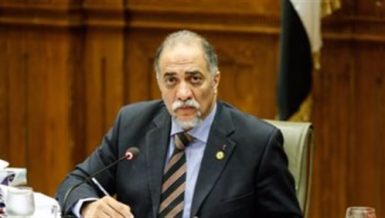 Bill drafted by Al-Qasabi to provide social, economic, political support for women
---
Al-Sisi increases minimum wage to EGP 2,000
---
---
SHECAN, the women's entrepreneurship event in the MENA region, founded by Entrepenelle, hosted its 3rd edition at the Greek Campus days ago, under the headline theme 'Successful Failures.' The event saw a diverse range of talks, workshops, and panel discussions on women's experiences in the entrepreneurship ecosystem, and invited a number of successful women entrepreneurs …
---
Cheerful female voice spreads love, happiness among couples
---
Year has passed where women accomplished great deal, yet challenges still remain, anticipating new year to deal with them
---
The Egyptian team started its journey at the 2016 Women's World Team Squash Championship in France by winning against India 3-0. The Egyptian team is composed of four players: Nour El-Sherbiny, ranked first internationally; Nouran Gohar, ranked third internationally; Raneem El-Welily, ranked fourth internationally; and Omneya Abdel Kawy, ranked eighth internationally. The championship's first group …
---
Can a woman winning the White House change history for Egyptian women? Over the past year, I have been addressing this question with female Egyptian intellectuals in Cairo. Before discussing the intellectual women's view of the US election, it is worth keeping in mind that only around 28% of Egyptians go to university. So most of the …
---
"The artist is a lawyer who defends any accused person when society plays the role of the judge," says the artist
---
---
End of Section