Latest in
---
Was the low turn-out of August 24 protests expected?
---
New parliament to take power amid doubts over their credentials and ability to govern
---
Jordanian minister for media affairs slams the call to boycott upcoming parliamentary elections
---
Romney's statements cause controversy
---
Ladies and Gentlemen, congratulations: you are living in a mirage state
---
The party's founding committee held a conference and issued a founding manifesto as they prepare for the official launch soon
---
The Ennahda or Renaissance Islamist party is likely to re-elect current leader Rashid Al-Ghannushi
---
---
He is described as the unseen hand of an incredibly hierarchal and rigid organization. The Muslim Brotherhood's General Masul, the General Guide, Mohamed Badie is a man in the shadows, who some believe will have the last word.
---
Morsi's narrow margin of victory my mean that even his own support base fragments
---
Government under pressure from Muslim Brotherhood while public fury over austerity measures grow
---
Analysts forecast contrasting scenarios for the coming period.
---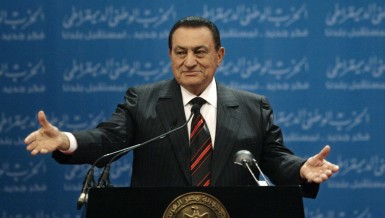 President Hosni Mubarak told his parliament yesterday that he plans to continue with democratic reforms, and hopes to work with both ruling party members and the opposition in the future.
---
End of Section