Latest in
---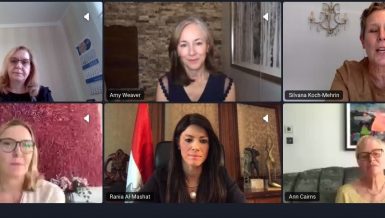 The minister's remarks came during her participation in the UN's Women Political Leaders Session on Thursday, which occurred as part of the celebrations for the UN's 75th Anniversary.
---
5,000 women to be trained through campaign
---
Daily News Egypt presents major stations witnessed in women's status during the last ten years following the quote,by Karl Marks: "Social progress can be measured by the social position of the female sex.".
---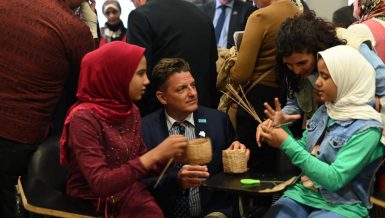 This imitative is all about developing skills of girls to empower them in the society, especially for those in villages, says UNICEF Representative in Egypt
---
Furthermore, she pointed out that Egypt plays an important role in the region in terms of empowering women, noting that many African countries have taken Egypt as a leading example in the implementation of economic reforms related to the empowerment of women.
---
Event links up over 1,000 leaders in business, policy from across Africa, world
---
Females represent 43% of all scientists in Egypt, says Sakr
---
---
No women in Middle East will have full rights in near future—if ever—not just Saudi women, Kinias says
---
What does it mean for a young woman in Egypt or the Arab World who—as this reviewer does—wants to respond to the message of empowerment this film provides, but cannot separate it from the violence in which it was created?
---
The report aims to shed light on different indicators of women's rights issues locally and internationally, says researcher
---
Fair Trade Egypt and Allaga are two organisations with one goal – empowering and highlighting local artisans.
---
2014 is "setback" in terms of women's political empowerment, says report
---
Fair highlights the organisation's achievements in Egypt
---
---
DNE chief editor's weekly column
---
End of Section