Latest in Tag:

entrepreneurs

Highlight
Latest in Tag:

entrepreneurs
---
Banks are keen to loan to SMEs; now however is not the right time due to the high unpredictability in the economics in Egypt, says Levari Law Founder
---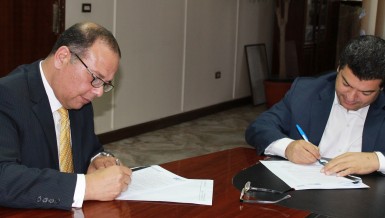 The convention will witness the attendance of delegates from over 40 global women institutions and over 650 influential figures
---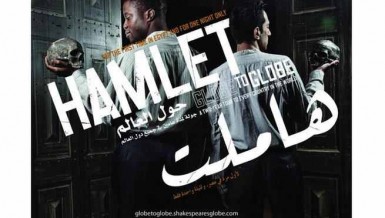 Design features 12 categories including electricians, plumbers, tailors, mechanics, carpenters, and painters, amongst others, says Mowafy
---
British investors demand fair treatment from government, competition to be opened up in private sector, says Casson
---
We have invested some CHF 25m that covers our framework agreement with Egyptian government, says Leitner
---
Start-up accelerator programme has invested in 46 ventures
---
The online hiring platform sees "massive" opportunity in Egypt and hopes to match entrepreneurs with freelancing youth seeking jobs
---
---
Mostafa Metwalli, one of the participants in El Mashrou3, seeks funding for his project
---
El Mahrou3 show is about 14 young Egyptians that have dreams to change Egypt.
---
The summit, the first-of-its-kind entrepreneurship event for Egypt, closed its doors on Monday after two days of bringing together entrepreneurs and key players to discuss these opportunities.
---
Rise Up, Egypt's first major entrepreneurial summit held in Cairo on November 24-25 was a resounding success. It brought together many different and important players from the entrepreneurial ecosystem: investors, accelerators, corporates, civil actors and entrepreneurs. Between the panels, talks, workshops, hackathons, makeathons, and ideathons, it was hard not to be inspired or to …
---
The course teaches businesses to use gaming strategies and practices in digital advertising and business development.
---
Google-partnered project provides venue for trainings, meet-ups, and other start-up oriented programmes
---
---
American government-sponsored programme helps launch 46 start-up businesses in Egypt, 18 of which are owned by female entrepreneurs
---
The District caters to a variety of clients, from IT and accounting to architecture, digital marketing and handicrafts
---
End of Section