Latest in Tag:

era

Highlight
Latest in Tag:

era
---
New company to combine various means of land and railway transport in moving goods, says Hisham Tawfik
---
Regardless of how individuals and organisations are perceiving the measures taken nationally or globally in reaction to the virus spread – exaggerated, spot on or too mild – still the economic & social bill so far is humungous and still counting.
---
Committee based its study on EGP 17.5 as dollar exchange rate, changes could result in modifications
---
10 companies seek to invest $500m in waste-to-energy projects
---
General Electric's contract will be activated after being officially signed in August: Shousha
---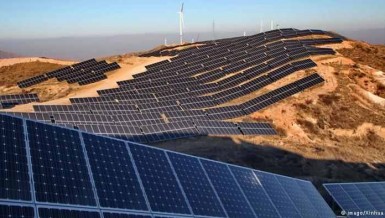 Companies include those that have signed the energy purchasing agreement with the EETC
---
SEMAF delivered 11 air conditioned stainless steel metro carriages for the ERA
---
---
In Egypt, the past four years since the 25 January Revolution held several overwhelming emotions for people, which differed from pride and happiness to depression and anger. That was definitely translated in films which were and are still being produced.
---
Kuwait Fund for Arab Economic Development and Arab Fund for Economic and Social Development grant $250m to develop Banha-Zagazig Railway line
---
Al-Senussi confesses killing opposition figure, Al-Kikhia, and burying him in the backyard of Tripoli villa
---
End of Section