Latest in Tag:

Females

Highlight
Latest in Tag:

Females
---
They gathered in Kadikoy neighborhood on the Asian side of Istanbul, repeating chants, like "Stop the murder of women!", "Stop male violence!", and "Do not ignore violence! Do something!". They highlighted various harsh stories of women who have been recently murdered across the country.
---
What is more confusing is to see women justifying male harasser's behaviour and blame female victims.
---
Programme of solidarity, dignity benefited 89% of women, says Ministry of Planning
---
The Central Agency for Public Mobilisation and Statistics (CAPMAS) announced on Wednesday that the number of female heads of households recorded 3.3 million in the 2017 census. This came in a press release with a number of analytical studies on population, housing, and census data 2017. The CAPMAS added that the percentage of illiterate females …
---
The world celebrated the International Day of Zero Tolerance for FGM on Monday. It is a day meant to display our collective resistance to the crime of female genital mutilation (FGM), which is in the sixth of February every year. The fact is that this heinous crime still assassinates the innocence of many girls, casting …
---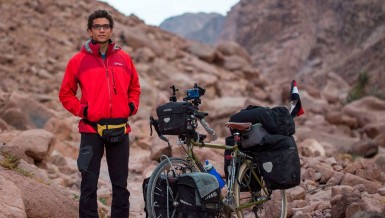 On 8 March of every year, countries such as China and Nepal celebrate women by giving them the day off as an official holiday
---
Youth unemployment reached 26.6% for those aged 15-29 years, according to CAPMAS report
---
---
Fouada Watch launches new campaign to fight violence in schools and universities
---
The group has been actively ensuring women's safety in protests.
---
End of Section