Latest in Tag:

Fitch

Highlight
Latest in Tag:

Fitch
---
Fitch In January, Fitch Rating Agency restored Egypt's outlook to stable for the first time since it was downgraded to negative nearly three years ago. This reflects an improvement in an economy hammered by years of violence and political instability that had a massive toll on foreign reserves and many industries. The ratings firm, however, …
---
"A very high turnout might have enhanced the legitimacy of the return to military rule in domestic and international eyes," the credit agency says
---
Reuters – Fitch Ratings says in a new report that the average sovereign ratings of energy exporters and importers in the Middle East and North Africa (MENA) have further diverged in 2014, following the upgrade of Saudi Arabia (to AA). Credit fundamentals across the energy exporters are expected to remain strong, driven by triple digit …
---
Reuters – Fitch Ratings says BG Energy Holdings Ltd, BP plc, Royal Dutch Shell plc and Total SA are among the rated oil and gas companies in EMEA that stand to gain from a potential shift in EU countries' energy links with Russia over time, while OAO Gazprom and NJSC Naftogaz of Ukraine, are most …
---
Saudi Arabia's measure advanced 1.1% to its highest level since July 2008, while trading volume jumped to its highest in almost two years.
---
Egypt's Long-term ratings of 'B-' are low and reflect substantial risks and challenges.
---
The ratings agency keeps the country's long-term foreign and local currency sovereign credit rating at B-
---
---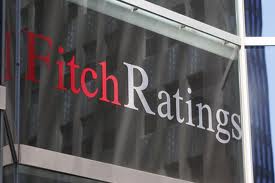 Fitch believes that impairment charges should fall, leading to a gradual improvement in profitability, although further recovery in asset quality will depend on continued economic growth.
---
Faisal Islamic Bank of Egypt announced net profits worth EGP 370.816m in the first half of 2013 compared to EGP 283.696m during the same period last year, marking a 31% increase.
---
Expert: Value of aid is "economically misleading" and unlikely to raise the foreign reserve level
---
Qatar, meanwhile, had granted Egypt $2.5bn in loan last January, and extended a further $3bn in May by agreeing to buy Egyptian bonds at 3.5% interest.
---
Many domestic businessmen, however, disagree; a number have already expressed optimism since the ousting of former president Mohamed Morsi on 3 July, citing a mostly-gaining stock exchange benchmark index, a slight increase in the value of the local currency, and an influx of foreign aid.
---
Bank makes top 50 ranking for fifth year in a row, also ranks as the most secure bank in the Middle East
---
---
End of Section