Latest in Tag:

food industries

Highlight
Latest in Tag:

food industries
---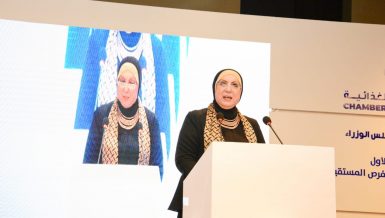 It provides the needs of the local market as well as ensuring exports to regional and global markets. The sector's investments amount to about EGP 500bn, and, in addition to its GDP contributions, provides 23.2% of employment in Egypt.
---
Gulfood opens markets of Gulf, Eastern Europe for Egyptian products: Chairperson
---
Egypt is main gate into African market
---
More attention should be paid to exports to increase foreign currency income
---
Europe accounts for 40% of company's exports, followed by Arab, Gulf markets
---
The Administrative Control Authority announced on Tuesday the arrest of the chairperson of Food Industries Holding Company, along with his office manager, the Supply Ministry spokesperson, and consultant, as well as the minister's political consultant, among others. According to the statement released, they were arrested for accepting over EGP 2m in bribes from major food …
---
Cutting bread subsidy would be advantage in Egyptian market, says Monginis chairperson 
---
---
The value of the Egyptian-Dutch Company for Packaging and Food Industries' sales last year reached nearly EGP 20m and the company is seeking to increase the amount this year. "The company is aiming to achieve a relative increase in its sales in 2018, but the volatility of global markets makes it difficult to determine the …
---
The company injected EGP 22m in 2017 and achieved EGP 153m of sales in H1
---
Prices increase by 14-60%, manufacturers suffer from the market's randomness
---
Olive Mall for Food Industries Company targets to invade Oman's market during the coming period to increase its exports to the Arab and Gulf markets to 700 tonnes of pickles a year. Alaa Badawi, chairperson of the company, said that Olive Mall is working on increasing the annual production capacity in order to access Oman's …
---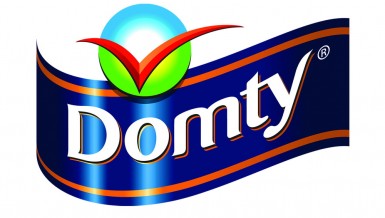 Arabian Food Industries Company Domty announced today the offering of up to 122,500,000 existing ordinary shares representing 49% of the company's outstanding share capital listed on the Egyptian Exchange (EGX) currently owned by the selling shareholders.
---
The Food Safety Authority received several approvals from governments that ruled during the four-year period following the revolution, but to no avail.
---
---
Food Industries Holding Company plans to raise EGP 3-4bn capital increase through IPO
---
Company registers EGP 81m during Q1 2015
---
End of Section