Latest in Tag:

GCC

Highlight
Latest in Tag:

GCC
---
Although there will be a $2bn in debts to foreign partners by year end, ministry has paid back $11.2bn to foreign companies during FY 2013/2014
---
The Egyptian Tourist Authority (ETA) seeks to attract more tourists from Asian and the GCC (Gulf Cooperation Council) as visitors from these countries have largely stayed away since the 25 January Revolution due to political unrest. The authority will focus on Chinese and Indian markets as they represent two of the world's fastest growing economies. …
---
The construction company said on Sunday that it had agreed with the Egyptian army to build the homes at 13 locations around the country on land provided free by the armed forces, which own a large amount of financial assets and real estate.
---
The economic and business research company stated that Egypt's GDP will register $1.069tn in 2028
---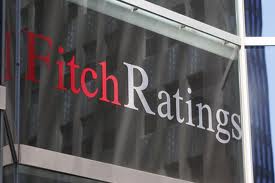 Fitch believes that impairment charges should fall, leading to a gradual improvement in profitability, although further recovery in asset quality will depend on continued economic growth.
---
The Islamic republic last Sunday struck a landmark deal in Geneva with Western powers on Iran's disputed nuclear programme.
---
Fifth WOP to highlight GCC's booming edible produce trade accounting to 54% of total Middle East imports
---
---
No official statement on whether or not negotiations were reinitiated after post 3 July hiatus
---
Bahrain will ask foreign ministers of the six-nation Gulf Cooperation Council to discuss "placing Hezbollah on the terror list" at a meeting in Saudi Arabia
---
Foreign minister says there are limitations on Egypt's relationship with Iran
---
European banks are shedding assets outside of the MENA region to rebuild their balance sheets affected by the financial and sovereign crises
---
By Tim Reid Turkey has hung out its 'for sale' sign at just the right time to grab the attention of Arab investors who are in the market for new destinations to deploy their record energy revenues. A new Turkish real-estate law came into effect in May making it easier for Arabs to buy property …
---
A commander in the Iranian Revolutionary Guard Corps is accusing Saudi Arabia, Yemen, and the United Arab Emirates of supporting Somali piracy.
---
---
By Marcus George / Reuters DUBAI: Iran accused its Gulf Arab neighbors on Wednesday of interfering in its internal affairs after they described a visit by President Mahmoud Ahmadinejad to a tiny island — claimed by Iran and the United Arab Emirates — as a "provocative act." After holding an extraordinary meeting to discuss the …
---
By AFP TEHRAN: Tehran on Monday warned Arab states in the Gulf that things could become "very complicated" if they do not act cautiously over a simmering island dispute between Iran and the United Arab Emirates. Foreign Minister Ali Akbar Salehi made the declaration to Iran's ISNA news agency on the eve of talks in …
---
End of Section