Latest in Tag:

Higher Education Ministry

Highlight
Latest in Tag:

Higher Education Ministry
---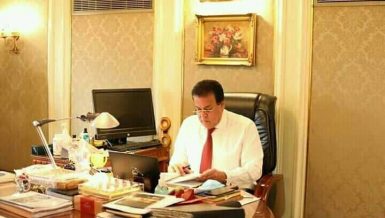 Programmes includes training courses, seminars, workshops for Ministry's staff
---
During his inspection tour of Ain Shams University and Cairo University in the Egyptian capital, Abdel Ghaffar reviewed all the precautionary measures against COVID-19 taken by different facilities during the mid-term exams.
---
The platform has been set up in cooperation with Microsoft International and Blue Cloud for Software Development.
---
Success rate stands at 82.48% for technical high schools, says ministry
---
An agency online portal will also be made available and put into operation, to provide electronic services and external link lines to the agency. There will be cooperation agreements for training between the agency and institutions affiliated to the Ministry of Communications and Information Technology.
---
Focus of ministry's support is on finding technological solutions to ongoing pandemic
---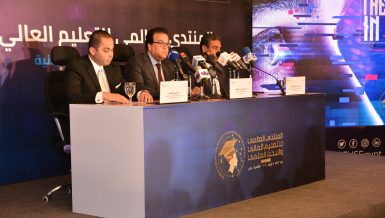 The first Medical Education Summit 2020 will be held on the sidelines of the forum
---
---
Total missions until the past fiscal year reached 371, including 950 students with a cost of EGP 691m
---
End of Section