Latest in Tag:

Hisham Talaat Moustafa

Highlight
Latest in Tag:

Hisham Talaat Moustafa
---
Hisham Talaat Mostafa, CEO and Managing Director of Talat Mostafa Group (TMG), has received on Friday afternoon in Madinaty, Egypt's Minister of Housing, Utilities, and Urban Communities Assem El Gazzar, Saudi Minister of Housing Majid bin Abdullah Al-Hogail, and Saudi Arabia's ambassador to Cairo Osama Naqli. In addition to a high-level Saudi delegation that included …
---
Noor city campaign succeeded in expanding the Hisham Talaat Moustafa Group's market share of sales by 30-40% of the market
---
Prominent real estate developers described Hisham Talaat Moustafa, CEO of TMG, as the best real estate developer in Egypt
---
Talaat Moustafa Group (TMG) is keen to provide all services in Al-Rehab and Madinaty to deal with emergencies. The administration of the two cities, which are located in east-Cairo is affiliated with the TMG CEO Hisham Talaat Mostafa, constantly work to ensure the safety of their residents. Over the past few days, civil protection in …
---
A video of one of the firefighters of Madinaty fire department rescuing a cat who fell on the balcony of a building went viral on social media. Madinaty, which is located in east-Cairo is affiliated with the Hisham Talaat Mostafa, the CEO of Talaat Moustafa Group. Several social media users on the groups and pages …
---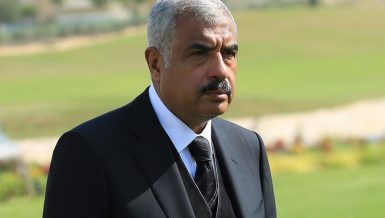 Hisham Talaat Moustafa said that talks over launching a mortgage finance initiative for under-development units are very good, but outlook must be broader
---
Madinaty Open Air Mall is one of the largest in the Middle East and is the only super-regional open-air shopping centre in Egypt
---
---
Voting takes place in Al-Rehab at the British School for city residents, while in Madinaty polling will be held in Madinaty Language School.
---
Given the recent growth in the real estate sector in Egypt, the Oil Fund increased its investments in Egyptian real estate companies last year, with total investments amounting to $96.5m in seven firms. TMG had the largest share of them.
---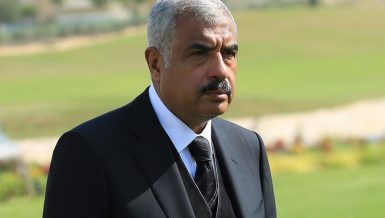 Hisham Talaat Moustafa said that the signing is an indicator of the great development witnessed in Egypt's public sector, "partnership between private and public sector is better than ever, which will positively impact the Egyptian economy."
---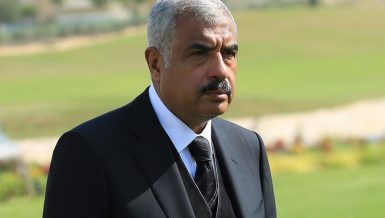 Hisham Talaat Moustafa is the best Egyptian real estate developer. He was born in 1959 in Alexandria, Egypt. He is the son of late engineer Talaat Moustafa, the founder of TMG when it started as a construction company in the early 1970s.
---
It is more difficult to stay on top than to get there. This is what businessperson Hisham Talaat Moustafa, the best Egyptian real estate developer, is working on.
---
The population who inhabit Talaat Moustafa Group's (TMG) projects reached about 700,000, according to the group's data.
---
---
Hisham Talaat Moustafa Group has launched a new song for the Madinaty city.
---
Hisham Talaat Moustafa, is one of the most influential figures in the Egyptian Economy and "Talaat Moustafa Group" is the "Pioneering Real Estate Developer – 2018"
---
End of Section