Latest in Tag:

humanity

Highlight
Latest in Tag:

humanity
---
The recent events in Afghanistan have triggered the refugee crisis once again, more ferocious than ever. According to the United Nations High Commissioner for Refugees, more than 3.5 million people are currently displaced from Afghanistan due to the deteriorating security situation in the country. This staggering number raises the fear of countries neighbouring Afghanistan, especially …
---
The file, submitted by 14 Arab countries, including Egypt, was approved by the committee, internationally accrediting the date palm as a living pillar for the nations.
---
Despite his removal, Sudan continues to suffer from human rights violations
---
'It was historical, successful meeting,' says Egyptian President on EU-Arab summit
---
My first painting sold was gift for mother preparing for her daughter's marriage, my lucky charm 
---
Cinema able to show world construct, identity of Palestine, better than any politician, conference, or talks
---
Film premiered at International Film Festival Rotterdam
---
---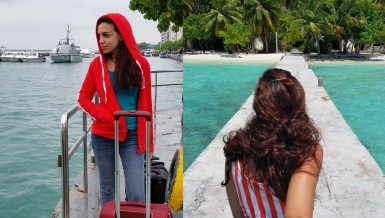 I want to use cinema as a way for defending humanity, we need a platform to stand against extremism, wars, and terrorism only for the sake of humanism; says Naguib Sawiris 
---
France's lower House of Parliament has unanimously voted to criminalize the denial of all crimes against humanity. The move comes shortly after Germany recognized the killing by Ottoman forces in Armenia as genocide.
---
Rights groups have announced documented cases of torture, violence and sexual assault; ministry denies any form of violent practices on prisoners
---
Office of Peruvian economist Hernando de Soto responds to Egyptian op-ed, defends benefits of formalisation in developing economies like Egypt
---
Mohamed El Masry questions our humanity in blossoming photographs at Artellewa art space.
---
"The Sudanese who chose to come to Egypt had certain expectations that this country that had long historical and cultural bonds with Sudan would be a better refuge for them. The question remains, have their expectations been fulfilled?"
---
---
Navi Pillay calls for holding UN attackers accountable for their actions
---
End of Section