Latest in Tag:

Ibnsina Pharma

Highlight
Latest in Tag:

Ibnsina Pharma
---
Partnership will give patients across Egypt unprecedented access to latest pharmaceutical treatments available: Ibnsina Pharma Chairperson
---
The step is considered the second of Ibnsina Pharma's digital transformation plan, following the launch of its online ordering application last July.
---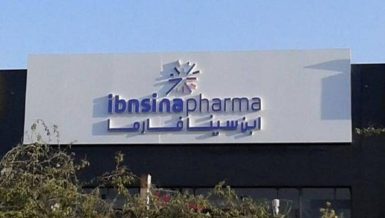 Ibnsina Pharma achieved profits amounting to EGP 328.77m in the full year 2019 compared to EGP 262.5m in the previous full year.
---
The company posted gross profit of EGP 292.7m and gross profit margin of 7.85% in 1Q19, up approximately 0.4 percentage points from 7.49% in 1Q18.
---
Ibnsina Pharma, Egypt's fastest-growing and the second-largest pharmaceutical distributor, succeeded in increasing its net revenues by 39% year-on-year (y-o-y) to reach EGP 13.3bn, in 2018, according to the company's audited results which were announced on Sunday. Ibnsina's gross profit for the period grew by 36% y-o-y to reach EGP 1.1bn in 2018, yielding a gross …
---
Ibnsina Pharma achieved net revenues of EGP 2.9bn, up 51.1% year-over-year in the first quarter of 2018, the company announced on Monday. The company's earnings before interest, taxes, depreciation, and amortisation (EBITDA) recorded a 69.4% year-over-year increase to reach EGP 92.3m in Q1 2018. Meanwhile, the net profit registered at EGP 28m in Q1 2018, …
---
Company working in full swing to develop its distribution network
---
---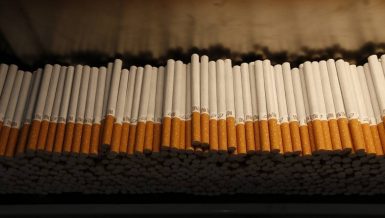 Companies signed two contracts authorising Ibnsina Pharma to distribute 20+ stock-keeping units of life-saving diabetes care, among other products Ibnsina Pharma, Egypt's fastest-growing and second-largest pharmaceutical distributor, has signed two contracts with Novo Nordisk, leading manufacturer of insulin and haemophilia treatment, to distribute over 20 stock-keeping units of its diabetes care, haemophilia, and growth disorder …
---
Company accounted for 24% of Tuesday's turnover, stock up 3.54%
---
The IPO has been oversubscribed 17.1 times through more than 500 institutions and individuals
---
Beltone Financial will take over the initial public offerings of the company's shares
---
End of Section