Latest in Tag:

Iranian

Highlight
Latest in Tag:

Iranian
---
Trump's administration has been pushing UN to strengthen arms embargo on Iran
---
According to Israeli army, four Syrian missiles were fired towards Israel
---
After the International Olympic Committee re-analysed the blood samples of some athletes, it discovered that Russia's weightlifter Apti Aukhadov had been using banned substances at the 2012 London Summer Olympics. Aukhadov was stripped of the silver medal he received in the weightlifting 85kg clean and jerk category in 2012. At the time, Egyptian weightlifter Tarek …
---
Official Iranian media say Tehran has hanged a nuclear scientist for spying for the US. However, the circumstances of his life and death remain mysterious.
---
With Saudi Arabia announcing plans for a major restructuring of the kingdom's economy and Iran gearing up to become a regional hegemony, women's sports are emerging as a benchmark of reform, and one that so far is less than promising. Saudi Arabia's recent outline of plans for large scale economic reform away from the kingdom's …
---
Saudi Arabia and Iran, highlighting the domestic drivers of mounting tension that threaten to deepen and complicate the sectarian and the multiple other regional conflicts, have taken their fierce tit-for-tat battle from the realm of traditional diplomacy to the world of public spectacle. The past few days have seen a dizzying sequence of events that …
---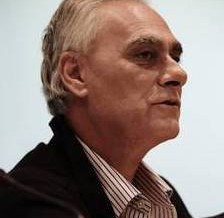 By James M. Dorsey A football pitch in the Iranian city of Ahvaz, home to Iran's Arab minority, has emerged as a flashpoint of anti-government protest, at a time of rising Arab-Iranian tensions over the status of Shi'a Muslim minorities in the Arab world, the crisis in Yemen, and the outlines of a multilateral agreement …
---
---
Shi'a are 'tempting youth to travel to Iran': Salafi group
---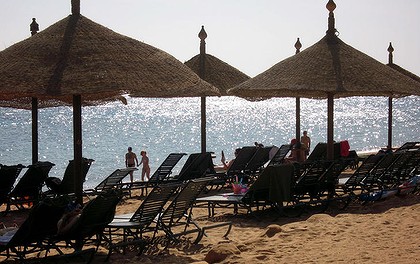 Minister of Tourism urges against mixing politics with tourism
---
"Salehi arrived in Damascus from Amman and was received by President Bashar al-Assad," the source said.
---
By: Philip Whitfield Imitation is the sincerest form of flattery. Iran's Supreme Leader Ayatollah Ali Khamenei must be walking on air. His acolyte President Mohamed Morsi apes Iran's every move. Essam El-Haddad, one of the top honchos in the Muslim Brotherhood Guidance Bureau, has been in Tehran chewing over Syria. Just as on 4 December …
---
Egypt's Foreign and Civil Aviation Ministries set regulations restricting activities of Iranian tourists in Egypt
---
End of Section