Latest in Tag:

ITFC

Highlight
Latest in Tag:

ITFC
---
Egypt's Ministry of Planning and Economic Development announced, on Thursday, the details of the International Islamic Trade Finance Corporation's (ITFC) finance cooperation programme in Egypt for the year 2021.
---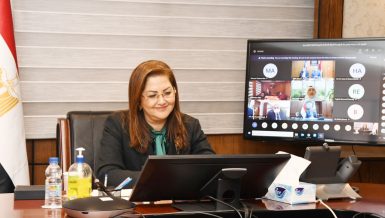 Programme to finance Egypt's imports of basic commodities such as food and petroleum products
---
The minister praised the ITFC's remarkable activities in development, and the notable rate of progress in implementing its Egypt funding programme for 2020
---
The funding is part of the Master Murabaha Agreement concluded between Egypt and ITFC. It will enable GASC to mitigate the effects of coronavirus by securing food commodity imports.
---
Initiative comes as part of bank's COVID-19 crisis response action
---
The AATB has the mandate to drive economic integration between across the African and Arab regions. It is also looking to strengthening small- and medium-size enterprise (SME) export development across key sectors, the statement said.
---
The funds are within the $3bn agreement framework between Egypt and ITFC that was signed in January 2018.
---
---
ITFC completes financing of $1.130bn for trade financing programme in Egypt
---
Export to Africa low rise in 2017 by 10% a year between $1bn, $300m: Al-Shorbagi
---
ITFC local branch will communicate with the ministry in order to understand the requirements needed for a joint work plan
---
End of Section