Latest in Tag:

journalist

Highlight
Latest in Tag:

journalist
---
The outpouring of rage in Islamic countries isn't just about a low-budget film insulting the prophet Muhammad. It is the eruption of a volcano that has been simmering for the past eleven years
---
Journalists continue to die as government stands by
---
On 8 March, I was in London attending a panel discussion on the safety of women journalists. I had been invited there by the International News Safety Institute (INSI) after contributing a chapter to a book published earlier this year by the INSI on the safety of female journalists working in conflict and danger zones. …
---
"We don't want police mentality in our newspaper"
---
Journalists held on trial for alleged links to the Kurdistan Workers Party (PKK)
---
Protesters disrupt Ukrainian president's speech on press freedom
---
Charges were pending for six months
---
---
Israeli court rules Rachel Corrie's death by a bulldozer not intentional.
---
By Mohaammed Aly Ibrahim, former editor of the Egyptian Gazette and AlGoumhoria newspapers For decades Egyptians were kept on a tight rein. Our leaders used "democracy" as chewing gum before TV cameras then threw it away upon leaving interviews or press conferences. Either in dictatorship or in the incumbent so-called democracy, the concept of people's …
---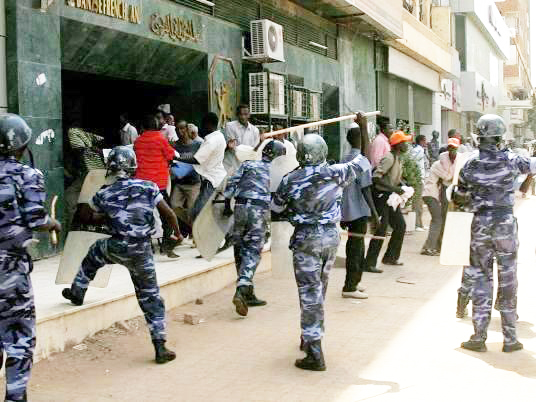 The recent austerity measures taken by the government have included raising taxes and deep cuts to services like public health care.
---
End of Section