Latest in Tag:

Khamenei

Highlight
Latest in Tag:

Khamenei
---
Iranian government claims situation has settled down, while more casualties and arrests are reported
---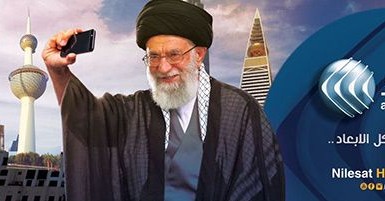 A privately-run channel launched the Gulf hatred ad, aimed at portraying the Middle East political scene in all dimensions  
---
Khamenei considers Saudi Arabia a "cursed tree", but Al-Azhar backs its custody against Iran
---
Israeli Prime Minister Benjamin "Netanyahu shamelessly makes a scene saying Iran denies the Holocaust, Iran wants to build a nuclear bomb to carry out another Holocaust," Zarif said.
---
Iran agreed to freeze some nuclear activities for six months in exchange for modest sanctions relief and a promise by Western powers not to impose new restrictions on its hard-hit economy.
---
Government officials say the nuclear dossier will remain under direct control of the Supreme National Security Council and that final decisions still rest with Iran's ultimate authority, supreme leader Ayatollah Ali Khamenei.
---
US President Barack Obama said the preliminary accord clinched in marathon Geneva talks was "an important first step" towards easing fears once and for all that Tehran will get the bomb.
---
---
We support the diplomatic initiative of the government and attach importance to its activities in this trip, Khamenei told military commanders and graduating cadets in remarks reported by his website, Khamenei.ir.
---
With the conservative camp divided, reformists seem confident of a good showing by moderate cleric Hassan Rowhani
---
By: Philip Whitfield Imitation is the sincerest form of flattery. Iran's Supreme Leader Ayatollah Ali Khamenei must be walking on air. His acolyte President Mohamed Morsi apes Iran's every move. Essam El-Haddad, one of the top honchos in the Muslim Brotherhood Guidance Bureau, has been in Tehran chewing over Syria. Just as on 4 December …
---
The Iranian Rial lost 40% of its value as a result to the economic sanctions
---
End of Section