Latest in Tag:

Kima

Highlight
Latest in Tag:

Kima
---
Beltone is acting as sole financial advisor for transaction
---
The company noted that the proceeds would be used to reduce debt and other outstanding dues to the government, including for gas and electricity supplies.
---
Market researchers suggest urea plants could go offline in bid to reduce supply glut
---
Naeem's estimates do not take into account Kima's new factory commencement in March
---
KIMA plans to target sales worth EGP4.5bn within the next fiscal year (2020-2021). It also aims to reach sales worth EGP6bn within two years
---
Kima reported a 67.68% decline in its net profit for the fiscal year (FY) 2018/19 to EGP 32.33m, compared to EGP 100.05m in the corresponding FY.
---
The Egyptian Chemical Industries Company (KIMA), a public business sector company, managed to raise its profits in the first quarter of the current fiscal year by 222%. The company said in a disclosure to the Egyptian Exchange on Monday that it realised profits of EGP 17.4m, versus EGP 7.8m in the same period last year. …
---
---
Maher El-Abd, the head of investor relations in the Egyptian Chemical Industries Company (KIMA), said that the company has paid EGP 1.3bn by the end of 2016 to the Italian company Tecnomont. The money is meant to be spent on construction and operational processes to establish new production units, and carry out the rehabilitation of …
---
The Egyptian Chemical Industries Company (KIMA) has managed to build a reserve of foreign cash worth $60m through exports. The reserve will be used to ensure that the company can fulfil its future payments to Italian company Tecnimont, which is establishing KIMA's new ammonia plant and the project to rehabilitate factories to operate on natural …
---
29% increase in loans to big companies in the past fiscal year, says Yassin
---
Company's net profits registered EGP 95.9m during previous fiscal year
---
Memphis Pharmaceutical witnesses EGP 10m losses during 5 months and KIMA
---
Italian firm will also partner with KIMA to upgrade facilities to work with natural gas
---
---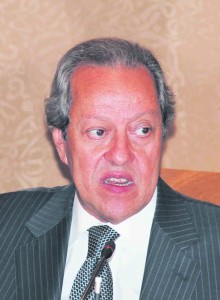 Workers sit-in in Aswan disperses peacefully after listing their demands to Minister of Industry, Foreign Trade and Investment
---
End of Section