Latest in Tag:

King Abdullah II

Highlight
Latest in Tag:

King Abdullah II
---
Prime Minister Madbouly participates in Joint Egyptian-Jordanian Higher Committee session
---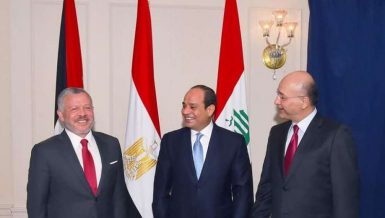 Tripartite summit held between leaders of Egypt, Iraq, Jordan during UNGA 74 session
---
Both leaders stressed need to reach two-state solution for Palestine-Israel conflict
---
The meeting took place a week before the Arab-US Summit in Saudi Arabia 
---
Both leaders already met recently during the Arab Summit in Jordan
---
In an exclusive interview with Daily News Egypt, Egypt's ambassador to Jordan outlines the strong ties between the two countries.
---
At the meeting Obama pledged $1bn in loan guarantees to Jordan, as well as a renewal of a five-year memorandum of understanding.
---
---
Sabotage attacks on gas pipelines from Egypt – the energy source for 80 percent of Jordan's electricity – are costing the government at least $1m a day, energy officials say.
---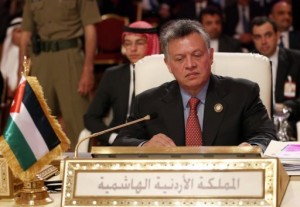 King Abdullah II and the government were quick to congratulate Egypt's Supreme Constitutional Court Adly Mansour hours after he was declared caretaker president
---
The Palestinians are expected to ask Arab nations to provide additional funding
---
End of Section