Latest in Tag:

Lagarde

Highlight
Latest in Tag:

Lagarde
---
60% of region's citizens believe nepotism is main factor for finding jobs
Spending on social protection in Middle East represents no more than 11% of GDP
---
The International Monetary Fund has confirmed Christine Lagarde for a second term at the helm of the Washington-based organization. She did not have to struggle hard as there was no other candidate.
---
A combination of rising interest rates in the US and weakening expansion in China is contributing to uncertainty and a greater risk of economic volatility across the world, says IMF Managing Director Christine Lagarde.
---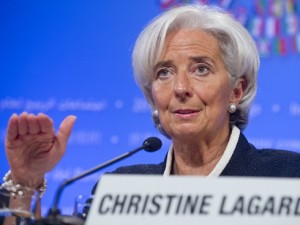 The head of the International Monetary Fund, Christine Lagarde, has insisted that any new bailout program for Greece requires significant restructuring of the cash-strapped eurozone nation's massive debt load. In an online press conference on Wednesday, Lagarde reiterated her view that any new plan for Greece had to include significant restructuring of the country's debts …
---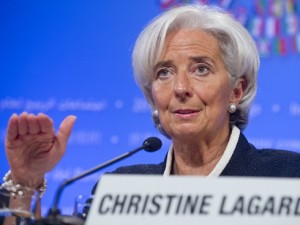 CBE governor Hisham Ramez will meet IMF managing director on Sunday
---
IMF chief says there are "encouraging" signs in energy subsidy reform
---
The crisis lender is sensitive to charges it dictates socially and economically harsh reforms on countries availing themselves of its support.
---
---
The IMF chief dined with Kenyan President Uhuru Kenyatta on Monday evening in the coastal city of Mombasa.
---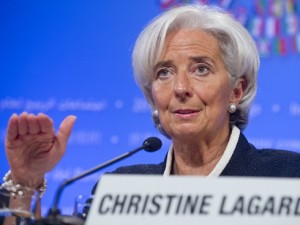 Stability is sine qua non condition for loan, says IMF managing director
---
Presidential spokesman Yasser Ali: Morsy has officially requested to increase loan from $3.2 billion to $4.8 billion
---
Revolutionary socialists reject $4.8bn IMF loan, criticise Lagarde visit to Egypt
---
End of Section