Latest in
---
ABE has provided about EGP 120m in finance to 300 projects under Agriculture Ministry, says Alaa Farouk
---
Bahr Albaqar sewage treatment plant is projected to treat 5m cubic metres of wastewater per day
---
"My business has been affected because of coronavirus, as my purchase of meat for the Eid Al-Adha. I believe that greedy merchants are to blame," said Shaaban Taha, a tailor and owner of a small clothing factory in Giza.
---
We have longstanding finance tradition in agriculture sector through AFD, says French ambassador
---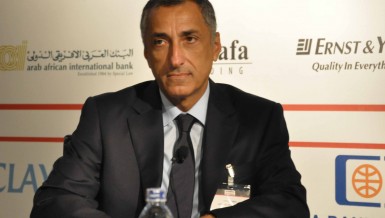 Bank will provide necessary funds for livestock imports, says El Kosayar
---
The first phase involves purchasing 8,055 calves
---
Ongoing discussions to restore halted cattle trade between the two countries.
---
---
No livestock trade between Australia and Egypt since August 2012, says minister
---
Egypt's cattle trade partner is investigating evidence implicating the inhumane slaughter and treatment of Australian cattle in Egyptian slaughterhouses
---
End of Section