Latest in Tag:

Luxembourg

Highlight
Latest in Tag:

Luxembourg
---
Seven countries participated in test drive
---
Austria, Cyprus, Greece, Luxembourg and Malta offer the cleanest bathing waters in Europe, the European Union's environment watchdog said Tuesday.The findings were based on tests of water quality in more than 21,000 beach, river and lake sites across Europe during 2016, including non-EU members Switzerland and Albania. The top five countries scored "excellent" ratings for …
---
The EU country has launched criminal proceedings to identify those responsible for Volkswagen's diesel emissions scandal, following reports that the German carmaker's first big client is also taking legal action.Luxembourg announced on Monday that it was taking legal action against Volkswagen's (VW's) Audi division, trying to identify the "unknown persons" responsible for the carmaker's EA …
---
Should one remain silent when injustice takes place legally? In 2012, three men spoke up and brought an enormous tax scandal to light. Now they are on trial for doing so. A verdict will be handed down Wednesday.
---
Germany's top diplomat Frank-Walter Steinmeier urged Brexit talks to start "as soon as possible" after meeting representatives of the EU's founding nations. His colleagues also put pressure on London to hurry talks up.
---
Hegazy's office played the role of legal adviser in the process of establishing the fund with a capital of $25m.
---
Europe's top competition watchdog could be looking to take a big bite out of the world's largest fast-food chain as it launches a full-blown investigation into McDonald's dubious tax dealings with Luxembourg. European Competition Commissioner Margrethe Vestager on Thursday announced she was probing whether the Grand Duchy had granted the US multinational "advantageous tax treatment …
---
---
US coffee retailer Starbucks and the financing arm of Italian carmaker Fiat must repay several million of euros in illegal tax advantages. The ruling is part of an EU clampdown on corporate tax avoidance. EU Competition Commissioner Margrethe Vestager announced Wednesday that tax rulings which "artificially reduce a company's tax burden" were illegal because they …
---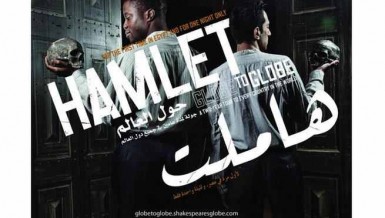 "We proved that the positive approach in conflict prevention and peace building is much more engaging and appealing for the masses all around the world than waiting for governments' actions alone," says co-founder
---
EU agriculture ministers have said German farmers are to get the biggest chunk of a special aid package. It's designed to compensate them for rapidly dwindling milk and pork prices as a result of overcapacities. At their regular meeting in Luxembourg, EU agriculture ministers on Tuesday agreed Germany should get 69.2 million euros ($78.2 million) …
---
Foreign ministry intensifies efforts to support Economic Summit
---
Reuters – Luxembourg's parliament could pass a bill as soon as two months from now to facilitate its first issue of sovereign sukuk, though an upcoming budget vote may delay approval for five months, a legislative official told Reuters. Last month, the Luxembourg government presented a bill to parliament to allow the securitisation of assets …
---
Iranian foreign minister contacts his Egyptian counterpart in the wake of "interference in Egyptian affairs"
---
---
US Secretary of State Kerry announces increase in aid while Kamel Amr pushes for negotiations
---
End of Section