Latest in Tag:

Macron

Highlight
Latest in Tag:

Macron
---
On Friday, the French president Emmanuel Macron said in a live video on Twitter that he was doing fine but was working at a slower pace.
---
Egyptian President is scheduled to meet French counterpart on Monday to discuss regional updates, particularly in Libyan crisis
---
President Al-Sisi stressed need for complete differentiation between Islam, terrorist acts committed
---
In a statement on Friday, President Emmanuel Macron announced that France will later this year unveil a proposed law to fight "Islamist separatism". The move has been strongly condemned by the Sunni institution, Al-Azhar, which has accused Western officials of consistently alluding to the term Islamic terrorism.
---
Macron said his country had not been sufficiently prepared early on to face the challenges posed by the outbreak, and urged his countrymen to abide by government decisions in the coming weeks.
---
For his papal tour of the Coptic Orthodox Church's parishes in Europe, he had a meeting with the French President Emmanuel Macron, focusing on the conditions of the Middle East in which Christians live. Considering Egypt's situation, the pope said that the development in the country is improving the Copts' situation.
---
LNA forces confirm strike late, denies targeting civilians
---
---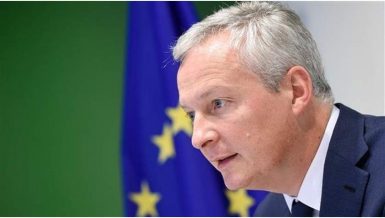 Official requests meeting with Al-Sisi, Madbouly on 20 January
---
Visit major milestone in our relations, says ambassador
---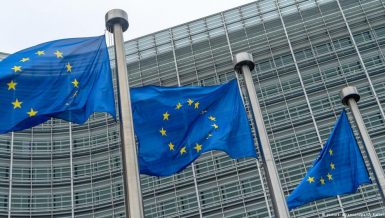 EU finance ministers have agreed reforms to combat a new financial crisis, but they fall well short of French President Emmanuel Macron's ambitions to deepen fiscal union in Europe. DW considers the main points.Here are five takeaways from the EU financial reform package: 1. German substance is stronger than French style When they made their …
---
President Abdel Fattah Al-Sisi expressed during a phone call with French President Emmanuel Macron on Thursday Egypt's keenness on upgrading the Egyptian-French relations in all fields and deepening collaboration between the two nations. The French president asserted the importance of continuing the coordination and consultation between Egypt and France towards a number of regional and …
---
Business France to promote live cow exportation to Cairo in 2019
---
British comedian Paul Taylor has become a YouTube sensation in France – even though, or perhaps because he takes aim at French people and their culture. Fabien Jannic-Cherbonnel asked him for his take on the election.Every week, British comedian Paul Taylor, who has lived in Paris for the past eight years, pokes fun at French …
---
---
The euro rallied strongly after the centrist's victory eased concerns about France's future in the eurozone, but ceded its gains quickly as nothing's been won yet regarding the country's ailing economy.The single European currency touched $1.1023 in Asian trading on Monday – its highest level since November and up from $1.0998 on Friday afterthe 39-year-old …
---
The second biggest economic power in the eurozone, France is economically stricken. Le Pen and Macron, the two remaining candidates in the election, hold different ecnonomic ideas.
---
End of Section