Latest in Tag:

Mall

Highlight
Latest in Tag:

Mall
---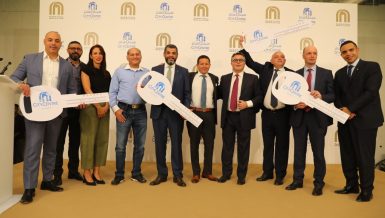 On track to open its doors to the public on September 30 this year, City Centre Almaza features 103,000 square metres of unique retail space, dining outlets and exciting lifestyle experiences to provide great moments to Cairo residents and tourists.
---
The extension of Fun Kingdom is now 80% operational and is open to public
---
Some of the administrative buildings in the complex were evacuated. However the shopping centre was operating normally, an eyewitness in City Stars told Daily News Egypt.
---
Harasser was filmed assaulting a female victim; controversy later erupted as TV host blamed victim for incident
---
America has a Muslim problem, professed the republican presidential frontrunner Donald Trump. Muslim-bashing has become a GOP platform, where everyone is trying to outdo each other on how Islamophopic he/she is. Now it is time for Muslims in America to go out and unapologetically celebrate the Eid Al-Adha (Feast of the sacrifice), where in post-9/11 …
---
Ministry of Interior reported explosion left no injuries
---
Investments worth EGP 700m are expected to be injected for the development of the mall, says MNHD's Investor Relations Manager
---
---
Mall of Egypt is expected to open in 2016
---
Dubai-based retail group Majid Al Futtaim (MAF) has plans to invest around $2.3bn in Egypt over the coming years
---
Students were accused of unlawful assembly, and "terrorising citizens"
---
Several foreign fighters, including Somalis with dual nationalities, are members of the Shebab force.
---
End of Section