Latest in Tag:

mobile internet

Highlight
Latest in Tag:

mobile internet
---
About EGP 250,000 in financial compensations was provided to clients
---
This serves as a token of gratitude to the medical staffs who have been working night and day to provide their services to the citizens during these difficult times, helping coronavirus patients, and strive to limit its spread.
---
According to Speedtest Global Index, the country with the fastest average mobile internet speed in December 2019 was South Korea, recording 103.18 Mbps. The monthly ranking index While added that the UAE came second climbing two ranks with an average speed of 86.77 Mbps, followed by Qatar with speeds averaging 79.21 Mbps. Canada came fourth …
---
MENA subscription to hit 69%, smartphone adoption to record 74% by 2025
---
Internet market added 3 million new consumers in Q2, number of internet users reached 42 million in Q2 compared to 39 million in Q1
---
Growth in the number of mobile internet subscribers in September increased the total number of internet users in the Egyptian market by 4%. The total number of internet users increased from 40.1 million in August to 41.9 million in September. According to a report by the Ministry of Communications and Information Technology, the internet market …
---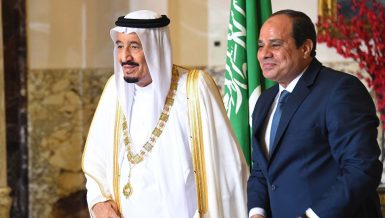 The Internet market attracted 3.5 million new clients in August, compared to the same period last year. According to a report of the Ministry of Communication and Information Technology, mobile Internet had a significant impact on the growth of Internet users in Egypt. The report explained that the number of mobile internet users increased by …
---
---
Vodafone recorded the worst performance in video streaming test
---
Improvement in mobile internet connection, says NTRA
---
USB modem users drop by 2.1%
---
Telecom Egypt counts on integrated communication solutions to compete in the mobile market
---
There has been improvement in mobile internet quality compared to June
---
Internet users drop by 1.4% compared to the fourth quarter of 2015
---
---
The report also showed that Etisalat came in first place among mobile operators in terms of internet browsing quality, after testing 5,105 browsing attempts. None of these attempts were blocked, while only two were dropped.
---
End of Section