Latest in Tag:

Moscow

Highlight
Latest in Tag:

Moscow
---
Foreign Minister Jose Manuel Garcia-Margallo, who arrived in Tehran on Saturday for a planned four-day visit, is to attend an emergency meeting of EU foreign ministers on Monday.
---
Russia's parliament voted Saturday to allow President Vladimir Putin to send troops into its western neighbour – a decision US President Barack Obama swiftly branded a "violation of Ukrainian sovereignty".
---
Russia and Egypt have "already initialed or signed" a $3 billion arms deal, Russian newspaper Vedomosti reported Friday. The deal would procure Russian military equipment, including MiG-29M/M2 fighters, air defense systems of several types, Mi-35 helicopters, anti-coastal complexes of ammunition and light weapons, according to the report, which was based on two unnamed sources in …
---
Russian foreign minister and defence minister to meet with Egyptian counterparts this week
---
The delegation is also expected to look at ways to increase cooperation between Egypt and Russia.
---
It was not clear how many people would be evacuated on the flight but Russian news agencies said those who wanted to leave were already waiting at Latakia airport.
---
The meeting in Moscow in an exhibition centre outside the Kremlin walls aims to set up the G20 heads of state summit in Saint Petersburg in September, which will be the culmination of Russia's presidency of the group.
---
---
Photographs published by state English language television RT showed a baseball-capped Fogle being held to the ground face down and having his hands put behind his back for the arrest.
---
Russian President Vladimir Putin also turns down appeal from Morsi for wheat supplies
---
The Egyptian presidency says Morsi's Moscow visit will bring economic opportunities
---
Morsi's visit to Moscow follows his assistant's Russia trip with various Russian officials
---
Kerry meets his Russian counterpart here later Tuesday in a bid to bridge differences between Moscow and Washington over Syria
---
Brahimi held talks in Moscow on Saturday with Russian Foreign Minister Sergei Lavrov on his end-of-year bid to accelerate moves to halt the conflict that monitors say has killed 45,000 people
---
---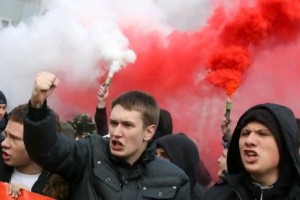 The Russian president has been facing a nascent protest movement against his rule since an election that returned him to the Kremlin for a third term in May
---
Russia had thrown its support behind Brahimi's call for Syrian President Bashar Al-Assad's army and the rebels to lay down arms during the Eid Al-Adha holiday
---
End of Section