Latest in Tag:

Mosireen

Highlight
Latest in Tag:

Mosireen
---
State still uses sexual torture as a method of oppression
---
Mosireen Taking citizen journalism to the citizens of Nag Hammadi
---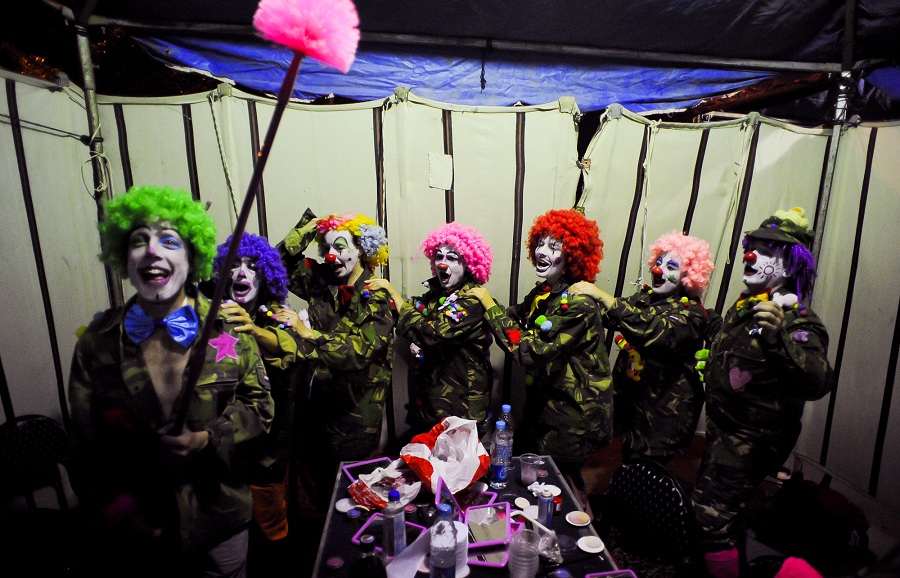 Egypt's Art&Culture scene flourished in 2012. From music, contemporary dance to photography, festivals and exhibitions of paintings, the underground scene grew exponentially.
Many artists quote the revolution as their inspiration and controversial subject matters were seen more than ever before. Artists in Egypt have become more outspoken and the diversity in their work made for a vibrant, surprising and entertaining year. Here are some of our highlights of 2012.
---
The social media offensive worked like a charm, because as the minutes ticked down the final count of the donations reached $40,415 which will guarantee that Mosireen will be able to continue their work for another year.
---
Mosireen founded an online campaign, raising $40,000
---
Spreading the tools of telling the story is also getting closer to the truth. The revolution we had still is facing an attack made by the media, and the only way to fight back is by creating out own media, or the people's own media.
---
The biggest strength of "A Separation" is that no character is given a free pass. For every reason we are given to sympathise with a character, we are later given a reason not to, and in turn, we are able to sympathise with that character's antagonist.
---
---
End of Section