Latest in
---
The new application also enables users to stay up-to-date with new EGX offerings, and receive notifications.
---
The report further noted that TE has benefited from the pound's flotation
---
"A hiking monthly inflation is alarming as it indicates how aggressive the inflationary wave could be," the report indicated.
---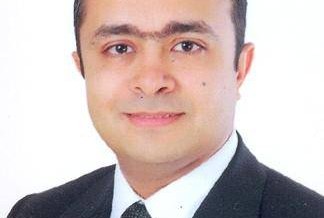 The licence will enable Mubasher to operate as an independent financial advisor
---
Mubasher Advisory for Securities is offering a package of financial consulting services to a number of companies, said board member Ehab Rashad. The companies, he explained, aim to register on the Egyptian Exchange (EGX), Nile Stock Exchange, or implementing expansions. Rashad noted that the first deal, to which Mubasher is advising, includes three deals for …
---
"Turnkey Project" is the most profitable sector at Elsewedy after the flotation of the pound, because its projects' revenues are in foreign currency
---
We assigned a chartered accountant to begin establishment of Mubasher Holding, says Rashad
---
---
Company to hold an extraordinary general assembly to change its name to Mubasher for managing financial investments and increase its capital to EGP 5m
---
The company is to receive a new license within two months, after hiring a financial consulting director
---
New package includes long-term portfolios dedicated to pensioners, health, education purposes, and portfolios of indexes
---
I'm a desperate Canadian citizen that needs the government to stand by me, says Fahmy
---
Al Jazeera Mubasher Misr, the Qatari news network's live streaming channel focused on Egypt but airing from Qatari capital Doha, aired its last news brief Monday evening. The channel's official twitter account announced the news right before the news brief's airing. Nadi Abou El-Magd, an Egyptian journalist working for Al Jazeera, tweeted the news saying: …
---
The duo is accused of possessing unlicensed TV broadcasting devices.
---
---
End of Section