Latest in
---
"The thing that's amazing about that is, think of everything those people could be doing on those screens, and they chose a film," Sarandos said, listing social media, video games, and other pursuits.
---
El Camino: A Breaking Bad movie will pick up the story after Jesse Pinkman escaped the clutches of a neo-Nazi gang with the help of Walter White
---
Jinn is Netflix's first Arabic-language production. It is about a group of teenagers who discover an evil ghost, which is named Jinn in Arabic, at the ancient city of Petra
---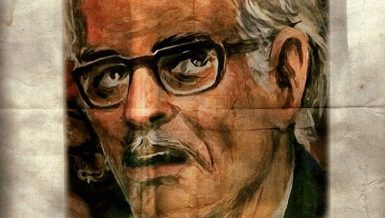 "There are characters that should stay fictional, such as Refaat Ismael,' says reader
---
The new production is Netflix's third series from the Middle East. It will be produced by the director Amr Salama and film-producer Mohamed Hefzy.
---
More than 99% surveyed by Daily News Egypt agreed they will not subscribe in the application, others believe it's good for selling series
---
---
Controversy over Marwan's alleged role in Arab-Israeli conflict due to him being son-in-law of former Egyptian President Gamal Abdel Nasser
---
Series tackles issues of God, diversified religions in India's underprivileged, working social classes
---
Thriller show Fauda has been criticised for glorifying Israeli violence
---
Netflix bought the streaming rights for "The Square" in November, after the documentary won critical acclaim on the festival circuit.
---
Audiences can finally see The Square through Netflix – if they can get it to work in Egypt
---
---
The move puts Google into direct competition with services such as Netflix, Hulu, and Amazon
---
End of Section