Latest in
---
Despite all his achievements in Ethiopia, the GERD dispute is still unsettled
---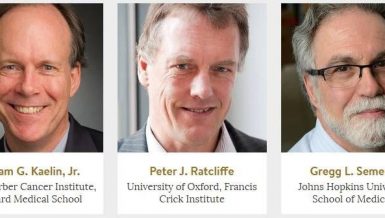 Their works paved the way for promising new strategies to fight anaemia and cancer 
---
Economist and mathematician Reinhard Selten, who made a tremendous contribution to the field of game theory, has passed away at the age of 85. He is the only German to have ever received a Nobel Prize in economics.
---
Of the 900 Nobel Prizes since 1901, only about 50 have gone to women. This has nothing to do with women's abilities as scientists.
---
Physics has dominated the past year in science – keywords being Einstein, gravitational waves and black holes. For the next five days, it's all the young scientists and Nobel Laureates in Lindau will talk about.
---
Government's efforts to "stall" the implementation of a court verdict favouring the university "harm Egypt's reputation," says Arab Network for Human Rights Information
---
---
Medea Benjamin, co-founder of CODEPINK, was detained for hours, allegedly assaulted and deported
---
Aung San Suu Kyi continues her international tour
---
End of Section