Latest in Tag:

novels

Highlight
Latest in Tag:

novels
---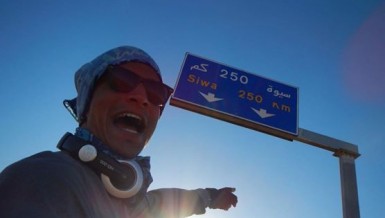 The collection includes 40 of Mahfouz's most famous artistic novels that were translated 
---
In spite of the increasing numbers of published books and novels in the Cairo International Book Fair this year, dozens of readers expressed their discontent about the poor quality of some released literary works that raised waves of criticism and sarcasm. However, Sa'alqaqi Honak (I will meet you there) by prominent writer Rasha Samir was …
---
The fair offers the audience 670 publications fiercely competing in various genres
---
Unlike the first days of the 25 January Revolution and the following two years, when most writers were keen to inject their social writings with political messages to cope up with the current events, political novels did not capture the greatest attention of most writers in the past year.
---
In an interview with Daily News Egypt, Al-Badry revealed secrets about her own life, the messages she wanted to convey through her novels and the moral restrictions she puts for herself while writing.
---
Talking to Daily News Egypt, the 25-year-old writer unravels the mystery of his new novel, revealing a lot of secrets about the local and international horror literature industry and its various audiences around the world.
---
I love The Shining. I've probably seen it more times than any other film. Watching Jack Nicholson go totally unheimlich and attempt to murder his family in an eerie, empty hotel in the middle of nowhere just seems to have a calming effect on me. Greatest horror movie ever made? I'm still going for The …
---
---
The collection of films included a range of genres; from personal chronicles to fictional stories and novelistic documentaries
---
End of Section