Latest in
---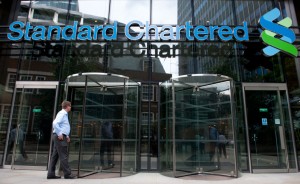 New York (AFP) – Standard Chartered has settled allegations that it helped Iranian clients dodge US sanctions, announcing a fine of $340 million from a New York banking watchdog. The "civil penalty" disclosed on Tuesday came amid allegations that the London-based bank hid 60,000 transactions with proscribed Iranian clients worth $250 billion over 10 years. …
---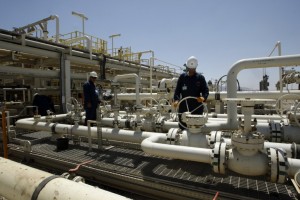 Total penned a deal for Halfaya with the Iraqi Ministry of Oil at the end of 2009
---
Paris (AFP) — Faltering economic growth will undercut global oil demand this year and next, the International Energy Agency said Friday, citing slowdowns in China and the United States in particular. "Sluggish economic growth could restrict annual oil demand growth to 0.9 million barrels per day in 2012 and 0.8 mbpd in 2013, with demand …
---
By Ahmed Tolba In his first statement as Petroleum Minister, Osama Kamal has hinted that energy subsidies could be cut as part of measures to address shortages in Egypt. A number of proposals to rationalise energy consumption would be discussed in the coming period, Kamal said, noting that a large portion of the subsidies benefit …
---
The Syrian uprising is causing a ripple of effects felt across the region by the beleaguered country's neighbours and beyond.
---
Sudan and South Sudan have hammered out a deal on how to share their oil wealth
---
A commander in the Iranian Revolutionary Guard Corps is accusing Saudi Arabia, Yemen, and the United Arab Emirates of supporting Somali piracy.
---
---
Moscow (AFP) — A Siberian court on Friday piled more legal pressure on BP by ordering the British group to pay $3.1 billion in damages for its attempted Arctic oil exploration tie-up with the state giant Rosneft. A BP attorney immediately denounced the decision as a "corporate attack" that demonstrated the court's subservience to the …
---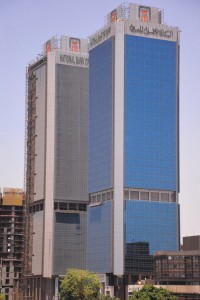 The significant reduction in bank loans to the petroleum and electricity sectors has opened up the chance for other economic sectors in need of financing.
---
By Ahmed Tolba Badr Petroleum Company (Bapetco), a joint venture between the Egyptian General Petroleum Company (EGPC) and petroleum giant Royal Dutch Shell, announced that the latter has decided to invest $600 million in exportation and production operations in its Western Desert concession areas. The endeavor comes in the context of Shell's exploration plan for …
---
Iranian authorities arrest suspects for the assassination of Iranian nuclear scientists.
---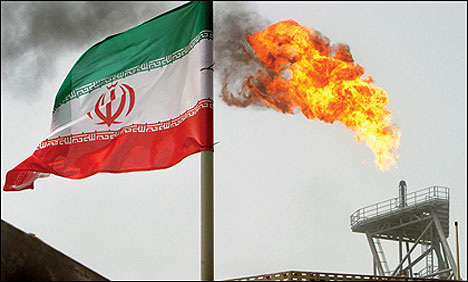 Kenya cancels oil deal with Iran after threat of sanctions for doing business with the nation
---
Energy veteran British Petroleum (BP) has announced production of first gas from the Seth development block, located 60 kilometres offshore Ras El Bar, east of the Nile Delta.
---
---
Oil market observer bodies and analysts say the embargo, coupled with US financial sanctions ramped up on Thursday, are gutting Iran's vital oil exports
---
End of Section