Latest in Tag:

paintings

Highlight
Latest in Tag:

paintings
---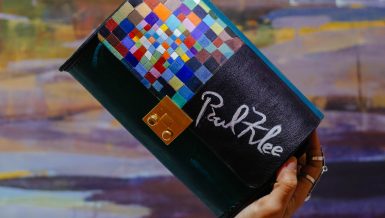 "My inner teacher wants my designs to tell stories and also to encourage people to explore artists and art that might not be familiar to them," says designer
---
Hidden away for decades, a Tehran collection of Western paintings is to go on show in Berlin. The politically charged exhibition, which nearly flopped due to Holocaust denying caricatures, is a premiere.
---
"The artist is a lawyer who defends any accused person when society plays the role of the judge," says the artist
---
Mona Marzouk uses politically loaded themes to provoke dialogue
---
The large exhibition showcased a variety of artists and artistic styles of exceptional quality
---
Works from the long and illustrious career of the artist have lost none of their vibrancy and power
---
Artist Shaimaa Sobhy explores the idea of femininity through unconventional creatures.
---
---
Omar El Nagdi's exhibition is filled with colourful paintings that mix a contemporary style with traditional folkloric symbols
---
The new series of paintings by Mariam Mourad Abdelmesih is a tribute to the strength of Egyptian women
---
End of Section