Latest in Tag:

Panama

Highlight
Latest in Tag:

Panama
---
The Three Lions have fallen short of high expectations with alarming regularity. A 6-1 win over Panama doesn't suddenly make them favorites for the World Cup, but DW's Matt Ford is pleased that England are fun again.After putting his side 2-0 up against minnows Panama in Nizhny Novgorod on Sunday, the England captain Harry Kane …
---
The crisis surrounding the Panama Papers has severely damaged the reputation of the Central American country. Now, the ceremony for the expansion of the Panama Canal is aiming to finally put that crisis to rest.
---
Panama's president initially took a hostile position to French demands of cooperation over the 'Panama Papers.' But a phone call has changed the tone, with the prospect of talks.
---
While no African official has yet resigned as a result of the Panama Papers, African journalists involved in the investigation say they have given Africans a wake up call and could even lead to government action.
---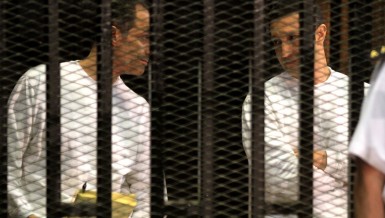 The Mubaraks' offshore activities in the Panama Papers is not new information, inadequate for the judicial procedure, says Osama Diab
---
Egyptian president also held talks with Panama counterpart on cooperation between canals authorities
---
The diplomats represent Brazil, Panama, and Colombia, in addition to Australia, the Vatican City, the Ukraine and Cyprus.
---
---
 Sharm El-Sheikh Economic Summit showed how much Egypt can cooperate with Mexico and Latin American states: Fuentes
---
End of Section