Latest in
---
In front of a temple built inside the village, the couple walked down the aisle like their ancient Egyptian ancestors
---
4,000-year-old statue was on verge of being sold by British museum
---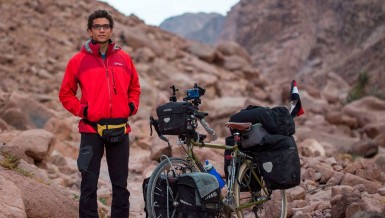 "The statue has a significant importance to the study of Egyptology," says RCEWA
---
The statue, which was confirmed to be original by Minster of Antiquities Mamdouh Al-Damaty, was found during digging to establish a new residential tower in Akhmim Sharq city.
---
El-Razzaz is a true advocate for art in Egypt. His method mainly depends on critical thinking and genuine identity.
---
Parts of the temple discovered so far include seven tablets, column bases and a statue of a seated person, all made of pink granite
---
Nabil, Egypt's first pantomime artist, has been ranked among the best 20 pantomime artists in the world.
---
---
The museum holds surprising, diverse collection of textiles and its uses from the different eras of Egypt history
---
End of Section