Latest in
---
New US guidelines recommend regular moderate exercise on most days for pregnant women. Unlike 20 years ago, experts now know that exercise benefits both mother and baby, even beyond pregnancy.
---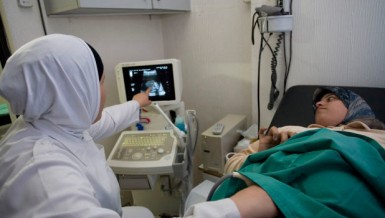 Absence of legal exceptions for abortions oblige many women to resort to non-supervised procedures
---
Stopping antiepileptic drugs is not the best option for epileptic pregnant women
---
By Dr. Bjørn Lomborg Even if we believe we have come a long way regarding gender equality, the fact is that up to today, women tend to hold lower-paying jobs, are under-represented in politics and the upper levels of business, and bear the brunt of domestic violence. In parts of the developing world, women have …
---
Researchers in France asked more than 400 women who smoked at least five cigarettes a day to try either a nicotine patch or a dummy patch called a placebo.
---
---
This paper includes the definitions of the following practices: Pregnancy Tests, Vaginal and Anal Tests , Virginity Tests,Rape , Sexual Assault , Sexual Harassment.
---
The party calls for serious investigation into torture reports of detainees
---
End of Section