Latest in Tag:

public investments

Highlight
Latest in Tag:

public investments
---
Total public investments in FY 2021/22 amount to about EGP 358.1bn, says Finance Minister
---
Strict commitment to implementing mandates, initiatives of political leadership, says Hala El-Said
---
Egypt's inflation decreased to lowest level in 14 years of 5.7% in FY 2019/20, whilst poverty rate down for first time since 1999, says Hala El-Said
---
Latest data on Egypt's income, spending affirms success of country's poverty reduction policies, says Hala El-Said
---
Public funds of EGP 1.5bn allocated to housing projects in New Valley governorate in 2020/21 plan: Minister of Planning Hala El-Said
---
In a Saturday press statement, Minister of Planning and Economic Development Hala El-Said revealed that these funds will be directed into 222 projects in north-eastern Ismailia, representing 2.8% of Egypt's total public investments.
---
In a ministerial statement on Thursday, she pointed out that the government allocated EGP 47bn in public investments to Upper Egypt in FY 2020/21, which constitutes 25% of the total government investments, with 50% increase over the 2019/20 plan.
---
---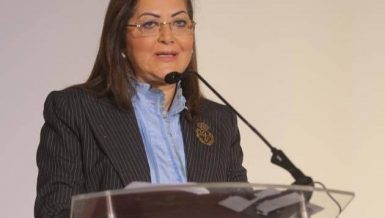 El-Said's remarks came during a speech she delivered, on PM Mostafa Madbouly's behalf, at the opening of the second Egypt Economic Summit.
---
EGP 580.5m worth of funding directed to Decent Life Initiative in governorate
---
This comes within the "Citizen Investment Plan" released by the ministry for Sohag governorate. El-Said said that the plan aims to provide detailed information on investments directed by the state to each governorate.
---
Housing and development of informal settlements account for EGP 1.1bn, or 38.5%, of Luxor's total investments in 2020/21, says Planning Minister
---
Sustainable development plans for FY21 are affected by Covid-19, says Planning Minister
---
End of Section