Latest in Tag:

Ramses II

Highlight
Latest in Tag:

Ramses II
---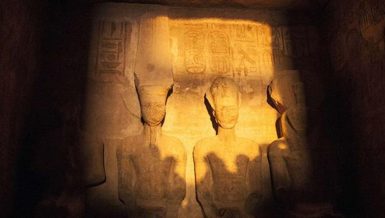 Due to COVID-19 pandemic, no in-person attendance will be allowed in event
---
In a statement, the Supreme Council of Antiquities announced that a number of carved stone blocks and statues were discovered during excavations 2km southeast of Memphis, in the modern day area of Mit Rahina, in Giza.
---
Dubbed the sun festival, the illumination of Ramses II was at 6:20am and lasted for about 20 minutes at Abu Simbel Temple.
---
Egypt is a country with a rich, ancient history. Whether you are into archeology or simply just fascinated by old structures that have withstood the test of time,
---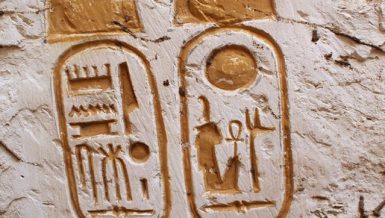 Among the rarest discovered elements were stones used for establishing temple, says mission's head
---
Soft opening is planned to include Tutankhamun's entire treasure collection which includes 5,200 artefacts
---
400-metre journey cost EGP 13.6m, has been prepared for 3 months 
---
---
Minister of Antiquities Khaled El-Anany approved on Monday the final preparations for transferring the colossus of Ramses II to the final location it is planned to be displayed at the Grand Egyptian Museum (GEM), to be opened in 2018. The statue is planned to be transferred from its current location in the GEM's storage to …
---
This temple is the only evidence of King Ramses II's presence in the Memphis necropolis, says Czech mission's head
---
Ministers of Tourism, Antiquities to hold press conference in museum
---
Aiming to inspect the restoration processes of one of King Ramses II statues that was destroyed in the fourth century AD, Dr. Khaled Al-Anani, the Egyptian Minister of Antiquities, and Irina Bokova, director-general of UNESCO, visited the city of Luxor along with Governor Mohammed Badr. The statue was destroyed as a result of a devastating …
---
The statue, which was confirmed to be original by Minster of Antiquities Mamdouh Al-Damaty, was found during digging to establish a new residential tower in Akhmim Sharq city.
---
The celebration included issuing postcards with photos of the temple, as well as organising three lectures for students about the rescue process
---
---
A statue discovered last November points out to further possibilities in Tell Basta area in Al-Sharqiyah
---
Lecture explores the drama of Ancient Egypt's New Kingdom and the convoluted schemes for the throne
---
End of Section